Today is the 1st year anniversary of our incredible wedding day! To celebrate, being a photographer and all, I can't help myself to share some hopefully useful tips to all of you out there who are going to be married, or knows someone who are, about important considerations and wishes for a bride and groom to be when it comes to wedding photography. Also, don't miss Part 1 where I share the wonderful images that we were blessed with, to hold the memories vidid and bright of the best day of our lives.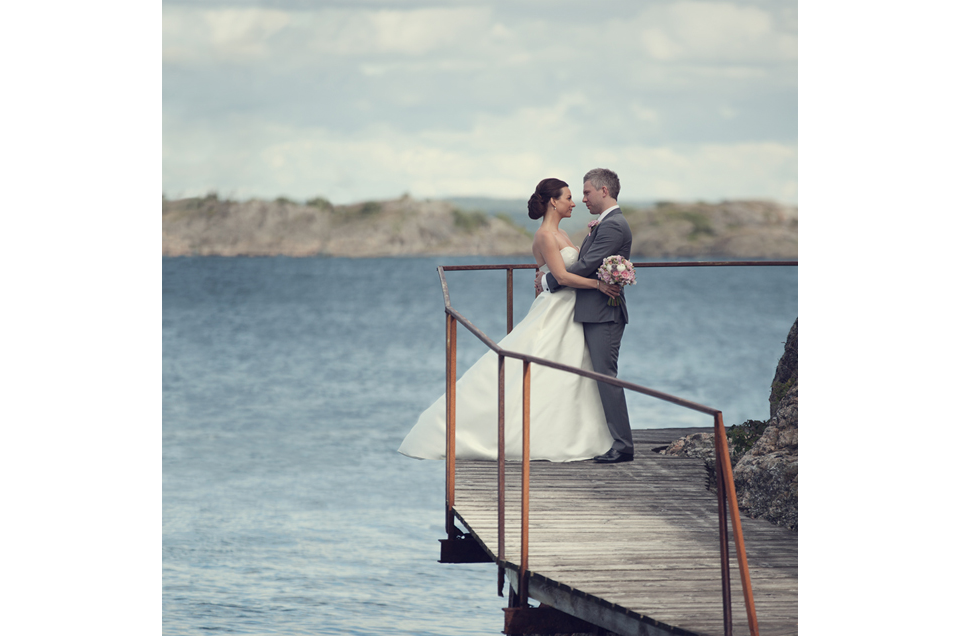 First of all, I want to point out that I do not shoot weddings. So this is not a self promo. But instead of just sitting upon and hiding away some things that I've experienced and thought thoroughly about, I can share my thoughts with you all, giving you a helping hand with some things that can be good to think about when it comes to photographing your very VERY special day.
Now I've been a bride, and I am a photographer. And I bet that a bride-to-be and a photographer is one of the toughest customer combinations for a wedding photographer to come upon. I surely was concerned about how to choose, how to pass over all the things I was thinking about when it comes to images and style, how to express my wishes, etc etc, before we decided on who we wanted to shoot our wedding. I collected these thoughts and tips for you below, in this "9 tips to consider before choosing your wedding photographer".
So me being this happy with the images we got for our own day, is almost a miracle. But it's all thanks to my beloved close friends and fellow photographers Rania and Nadim, who I met through photography school 3 years ago. Because of them I could be completely relaxed and comfortable knowing it would all be perfect. I utterly trusted their knowledge since we've studied photography together and I totally know their skills and styles. And they are fantastic! You can view previous wedding shoots (and also more images from me and Andreas's wedding) on Rania's blog. So if you are Swedish and need help with your wedding photography, you know who to contact!
 ——–
1 Make sure you are hiring a wedding photographer
Great photographers often have a speciality field. And it's in this speciality they shine and where the heart is. And that's where the good work comes out.
I often get the question if I want to shoot someone's wedding. And I gratefully thank them for them asking, but then I give them advice on who they should contact instead of me, since I'm not a wedding photographer (I shoot conceptual imaginative portraits and fashion). Of course a lot of people not involved in the photography business don't know exactly how it works. Why would they? So keep in mind, just because a photographer creates beauuuutiful children studio portraits doesn't mean he or she will create the wedding images of your dreams. I will try to explain this by this comparision:
Asking a photographer who doesn't shoot weddings to shoot yours, is like going into a shoe shop and ask to buy a sweater. They are both selling clothes… but it's oh so different!
You don't really want the shoe sales person to go out and find you that sweater do you? Well maybe you do. If you are adventurous. But do you really want to be adventurous on your wedding day? Go for the pro. Go for the wedding photographer. There are so much practice and experience going into creating wonderful images in such a special situation as a wedding. Make sure they have that practice and experience so that you can feel safe and comfortable with your choice. And if there is someone new within wedding photography that you absolutely love, they can always be the 2nd shooter! So that they can get more experience and you can still be on the safe side.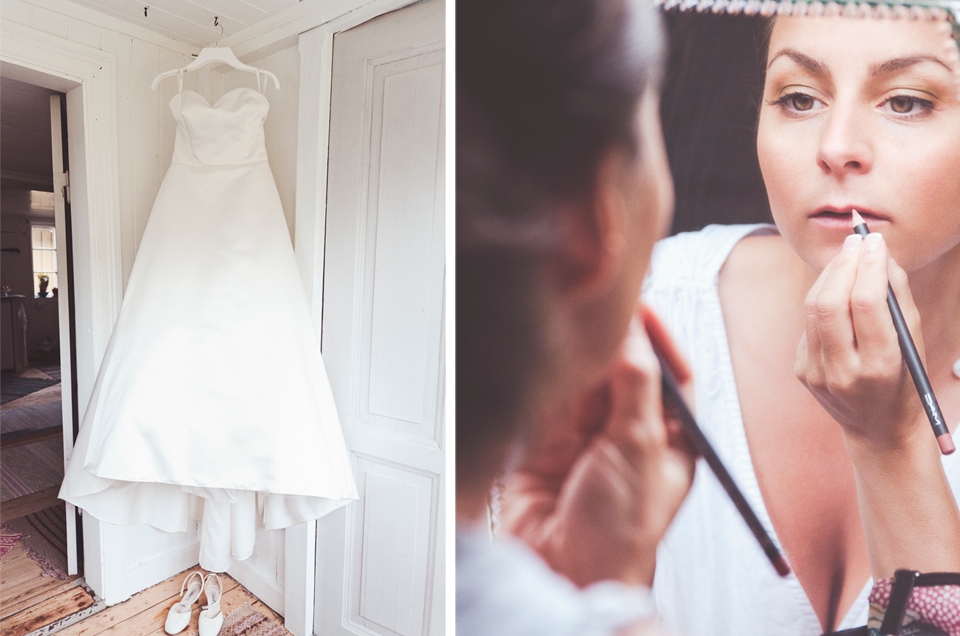 2 What style of photography do you really like?
Documentary, conceptual, romantic, preppy, nostalgic, sweet, epic, hard core… what's your style? Make sure you and your photographer have the same one.
This sounds like a basic thing to consider, but I've gotten so many requests from people who really hasn't bothered or don't realize that photographers are not all the same. Take a good look at the photos in a photographers portfolio and/or on their website. If you don't like what's up there, you probably won't like your own wedding images either. If you looooove them, well, then you've taken the first step towards finding the right photographer!
2 They should take the time to get to know you
How can the photographer know what to give you and what images you want if they haven't taken the time to ask you? I for one would choose someone who takes the time to get to know me a little. Who makes sure we are on the same page. So when the photographer offers pre-wedding meetings, grab onto those meetings with both hands!
3 Sure they need to be talented, but also nice!
You've taken so much care inviting people that you love and you want them to have the nicest day ever. Why would you invite a photographer who isn't adding to that loving emotion and adds extra positive energy? A wedding photographer needs to interact with you and your guests, and I surely wouldn't have wanted a mean person stomping around muttering on our special day! To get people relaxed with someone taking their picture, getting those fun, close and natural moments captured, it actually requires some social skills from your photographer.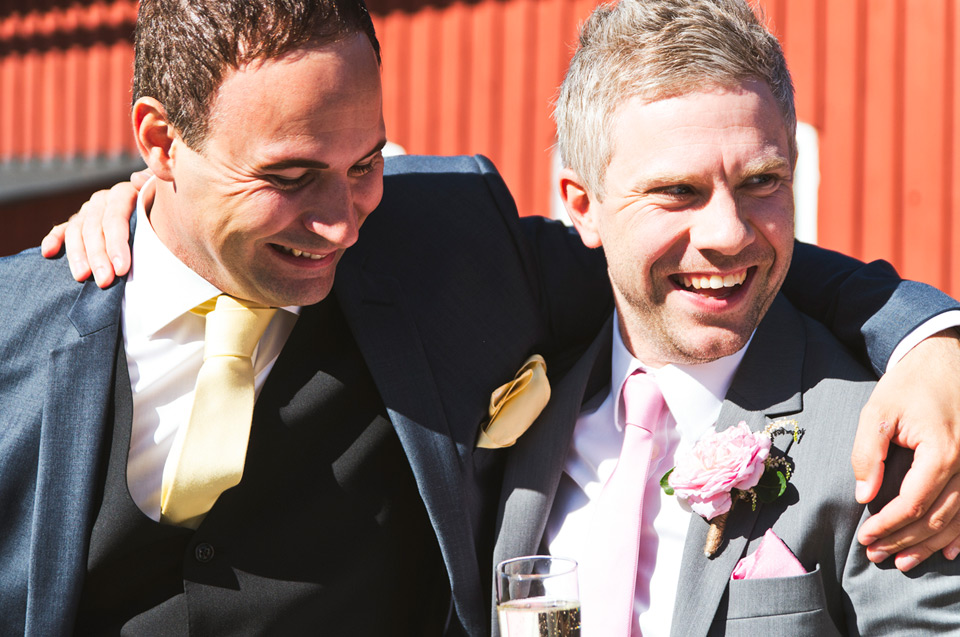 4 Make sure you get all the information you need
Choose someone who is on top of their game, who explains well how everything is going to get down, and everything you need to know to make you comfortable and eliminate another worry about your big day.
5 Waiting to choose and book until last minute is a big no-no
Please…. pretty please… don't wait to book your photographer. This should be one of the things that you add to your to-do-list together with booking the location and caterer. If you don't it's high risk that the fantastic photographer that you like will already be booked for another wedding, or another assignment, if you wait too long. If you are from a country where the most popular wedding season is short, like the summer Sweden, this is of particular importance. You will have to put in the time at some point, why not do it in the beginning and save yourself the trouble of getting disappointed by getting a no or the trouble of trying to find another great photographer with short notice?
6 Yeah you want those pretty portraits, but don't forget your wedding day is also about…
…the preparations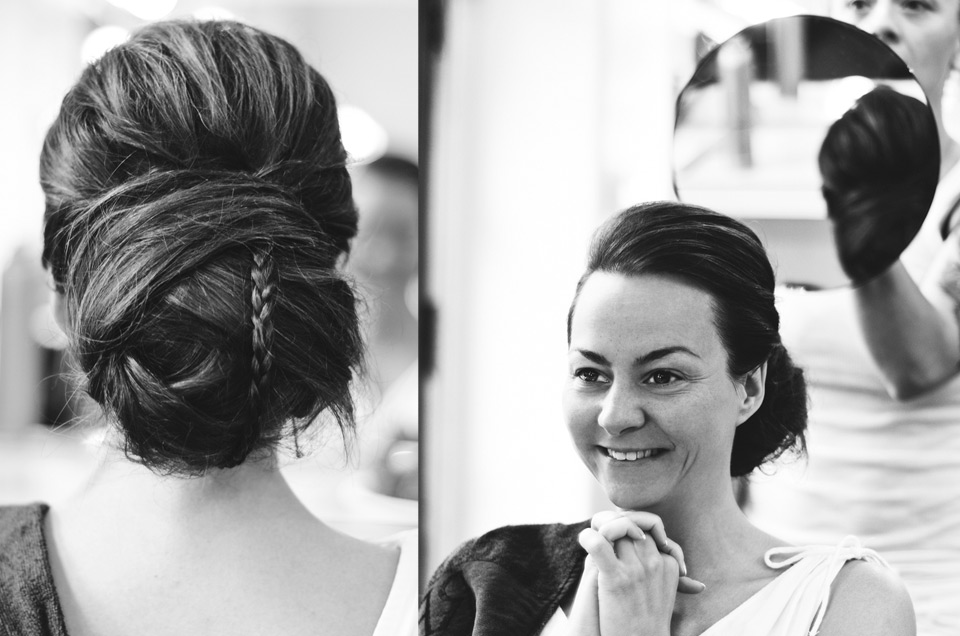 The first part of your wedding day is truly special. My own was a time filled with sooo much emotion, tension, and laughter. And it was a wonderful few hours spent with my dear bridesmaids, remembering times we've been through and dreaming of what was to come. Also, going through that transformation together with getting our hair done and putting make up on… I wouldn't have missed this part in photography for anything. I've looked at these images so so many times already. How I want to remember how I felt when my hair dresser finally showed me my hair and my eye's teared up out of happiness and joy and I saw my bridesmaids faces light up…
…the ceremony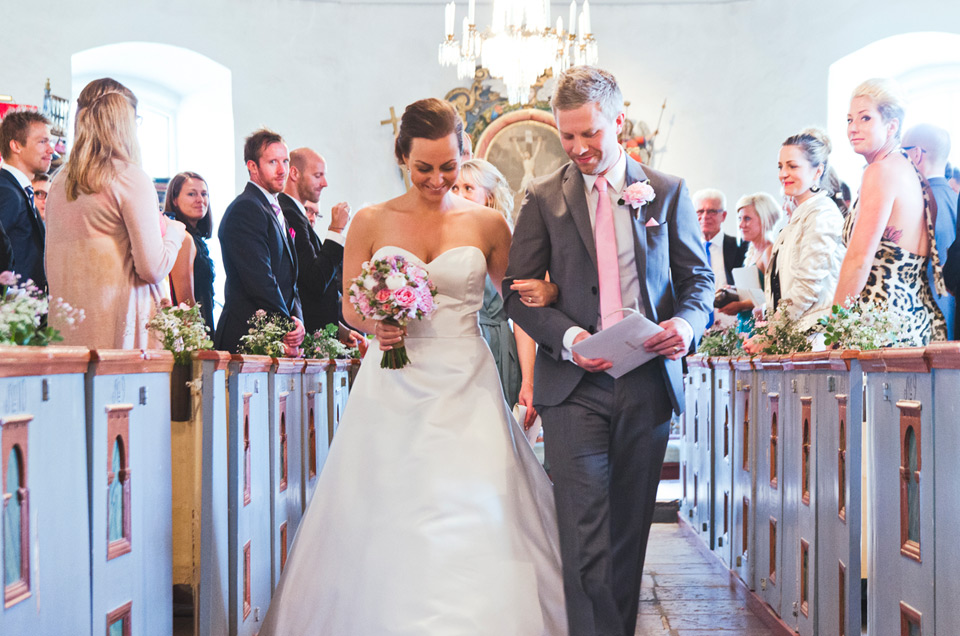 This part feels obvious to some, but some also forgets this and mostly think about the portraits that come afterwards. But gee… the emotion that shows in the images in the moment we say "I do"… I could not have lived without them. And be sure your photographer knows about the venue you are using so there is no surprises with light or space for them, so that they have the right equipment ready and don't have problems moving around during the ceremony (THEY should ask YOU about this).
…the emotions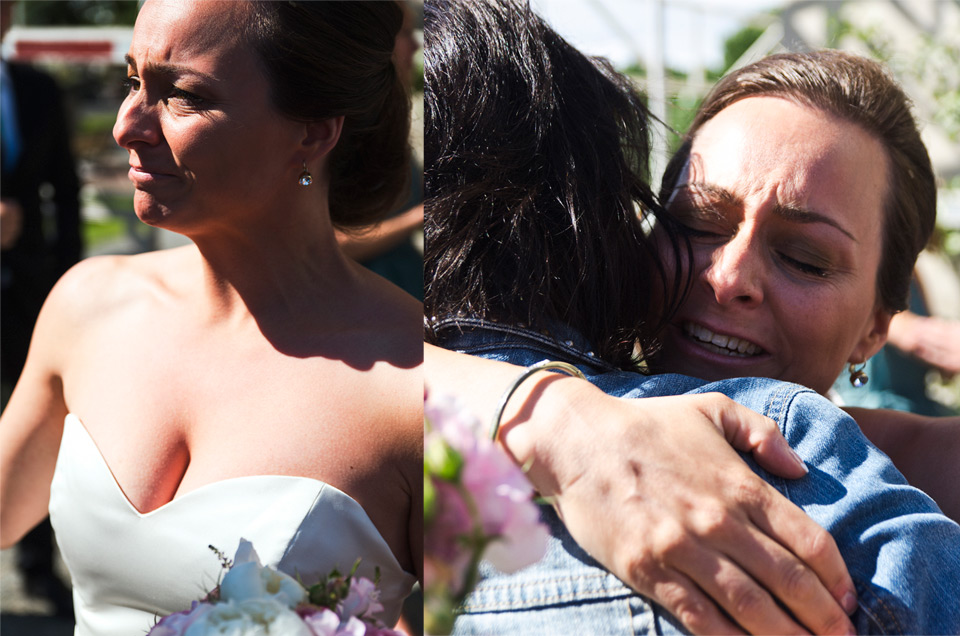 Although these images don't show the most beautiful me, they are OH so important and special. Those emotions making me burst into tears, they were so intense, wonderful and filled with love. And I'm so grateful our photographer caught those moments. And if you don't hire your photographer to be there of most parts of your day, you are in great risk of missing them in your album.
…the reception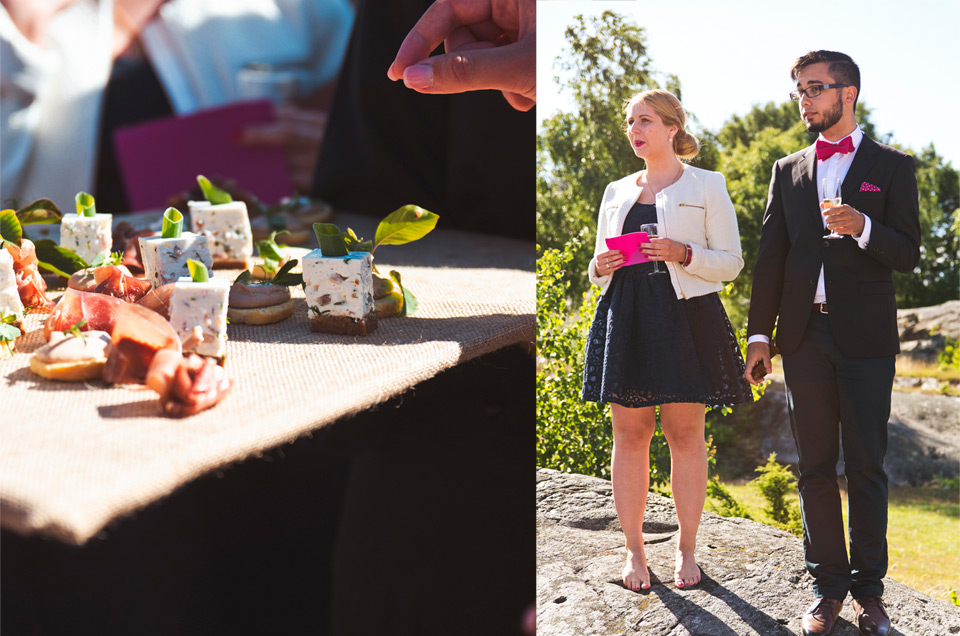 Same goes as for the emotional images above. If you don't ask your photographer to hang around and also shoot during the reception, are you sure you want to rely on friends and family, that are your guests and being busy with cheering, mingling and eating and drinking, to pick up their cameras to capture all the moments that happen during the reception?
…the dinner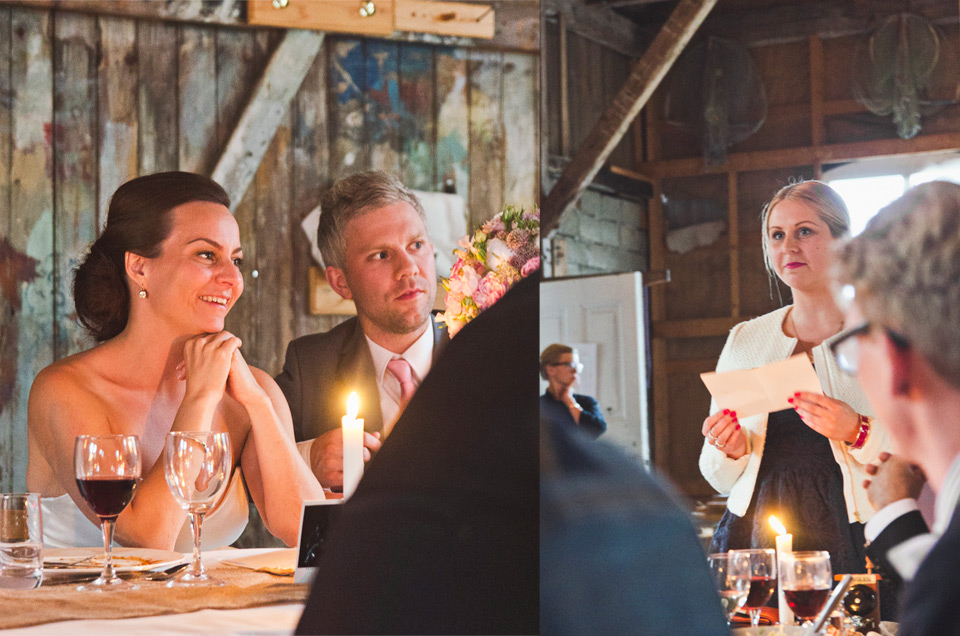 Our wedding dinner was absolutely fantastic. It was filled with laughter, hillarious games, wonderful food, fun assignments, and lovely presentations. And speeches that will be in our hearts forever. When I look at the images we got of this part, I can almost hear the voices, filled with love, once more.
…the dance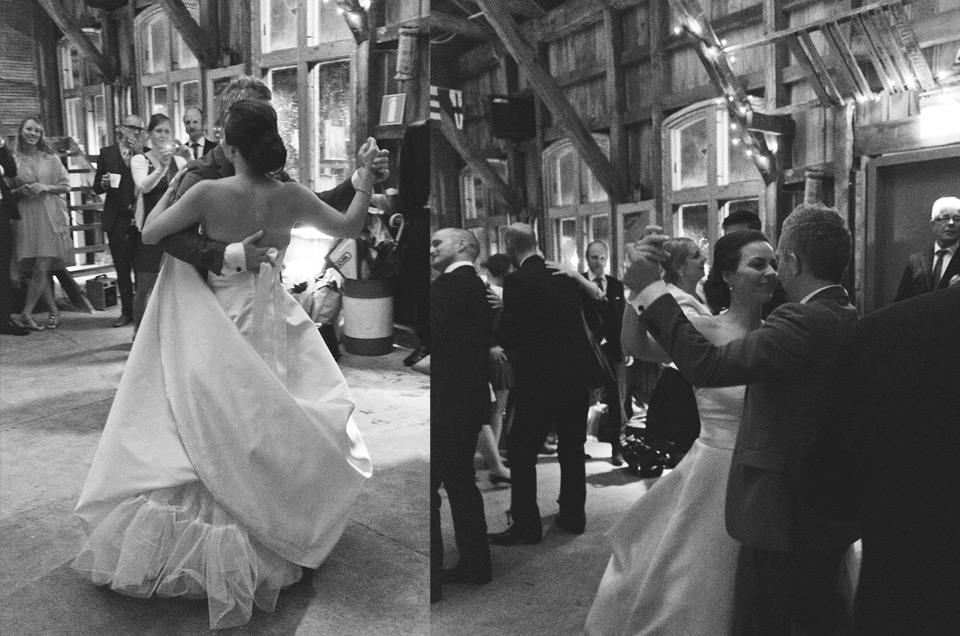 If you send your photographer home before it's time for the dance… are you sure someone will be alert enough to actually capture that moment?
Reeeeally sure?
If you're not, please read tip number 8.
…the moments in between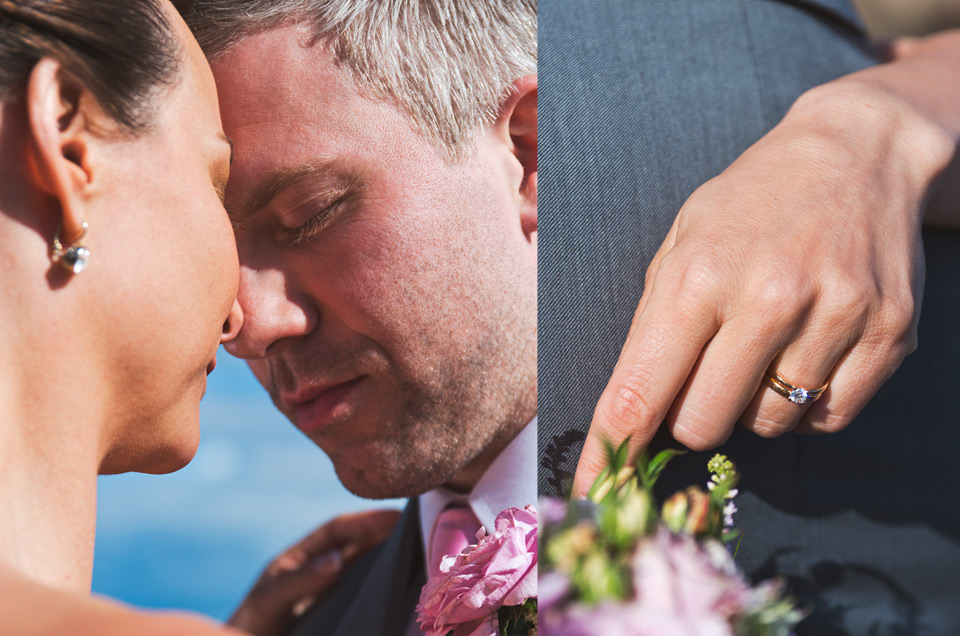 The day is filled with so many great moments. Where everyone is participating and with the big cheers. But those tiny special moments, where everything suddenly goes quiet and it's just you and your loved one, in a bubble together feeling nothing but love for each other,  I'm so grateful our photographer snuck around capturing it all without our knowledge.
…and especially, isn't it also about your guests?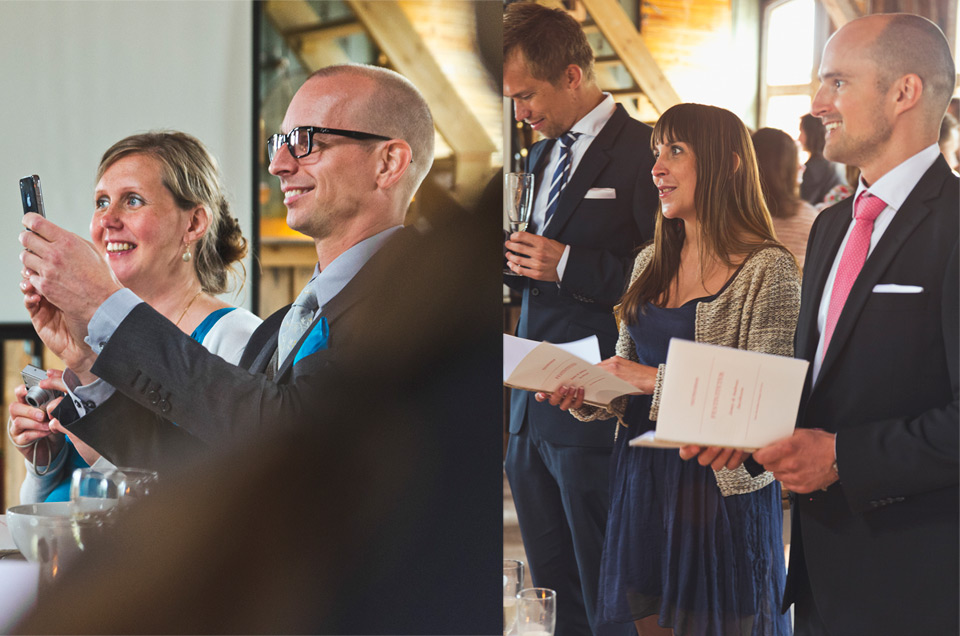 Everyone is taking pictures of the bride and groom, but I for sure want to immortalize the people who without them there wouldn't have been a wedding feast at all. The guests. Make sure you hire your photographer to capture everyone that are there to share your day with you. In this particular subject, also read tip number 7.
7 Consider a photo booth if you like some fun!
Even though you have the greatest photographer ever, there are something special about a photo booth. It's in there all the craziest stuff will be going on! I can't say how much time we've spent looking at our photo booth images, laughing our little behinds off. And it's truly an opportunity for everyone to get a prime moment for you to remember forever.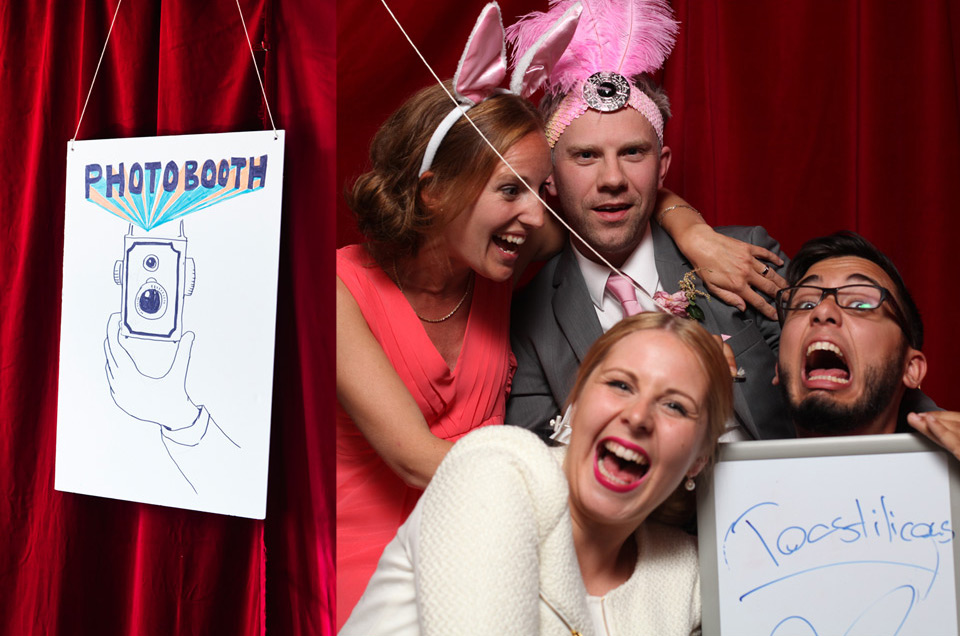 8 Do not cheap out – neither financially or with your time to choose wedding photographer
Think of all the work you've put into your special day. The many many hours of planning table settings and flowers and the graphic design for your seating table… or the money and love you've put into getting the perfect hair, the rings, the dress, the suit… Why would you ever want to suddently cheap out when choosing your wedding photographer?
You can cheap out by NOT putting in enough time to consider the tips above. Please don't do that. You have the time, if you want to. Put it into the planning like any other important part of your wedding and you will save yourself a lot of trouble and making yourself more relaxed.
Also, quality often comes with a price. Same goes for photography. I suggest adding the photography to your "must buy" list for the wedding and weigh everything against each other, making room economically for it. I'm not saying that you should spend the biggest part of your budget on it (if you don't WANT to of course), or spending too much if you have a smaller budget. But compare it to other expenses and ask yourself if you can get it in there as well? Maybe spend a little less on some other things so that you can have beautiful images of your day? When it comes to the choice of hiring a photographer just for the ceremony, or portraits, or for the entire day, I think my Tip number 6 says it all.
9 If you are happy with your photos, from doing the tips above, prepare yourself to spend a lot of time looking at them for many many years to come
Congratulations, if you made sure to get that fantastic photographer you wanted, you will keep those images close to your heart for a long time to come! And if we are a bit of the same, you will go back to those images again and again to relive and rejoice your special day, filled with so much love and happiness. Make sure to get all those images in a good way that suits you, may it be an album, digitally, or large wall portraits, you will not regret it. The only thing you'll regret is that if you DON'T have them. So enjoy the process and the love that often goes hand in hand with photography.
Have a WONDERFUL and a very special and FANTASTIC wedding day!! :)
 ——–
YOU KNOW SOMEONE WHO IS GOING TO GET MARRIED AND YOU THINK THIS INFO WOULD BE HELPFUL FOR? 
Share this link!
SHARE THIS AND SPREAD THE LOVE