Here are a few behind-the-scenes images from the making of "The Reflection of Autumn".
October 30th… a cool autumn breeze rattles leaves fallen to the ground. The world is a mixture of red and yellow. A forest pool of water is quietly hiding secrets of the summer past. Sunken down into the cold depths. There are two persons on the bank of the pool, a boy and a girl. They look from the mystified water at each other and a question is lingering in the air.
Would anyone freely wade out to that log on that pool bottom, barefooted, bare legs against the icy water?
The answer to the question… is yes! Just bite the bullet and get in :)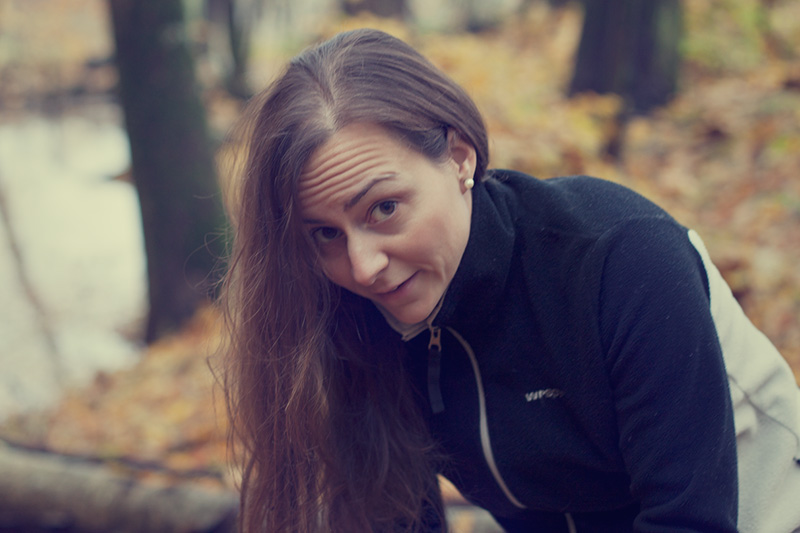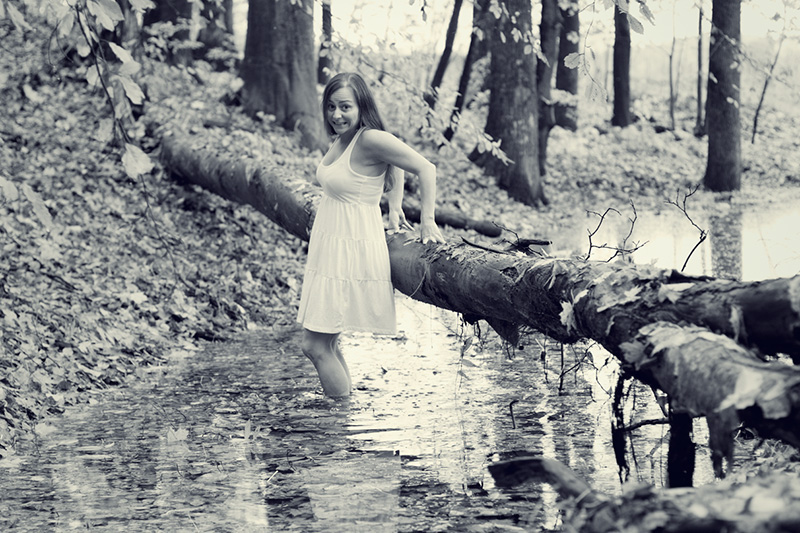 The first attempt of trying to raise myself up on to the log from the water was in vain. The feet got sucked down into the bottom. So up I went up on solid ground again and approached the log from above. Playing leapfrog. The idea of getting on to the moist log without getting the dress and myself all dirty just had to be forgotten.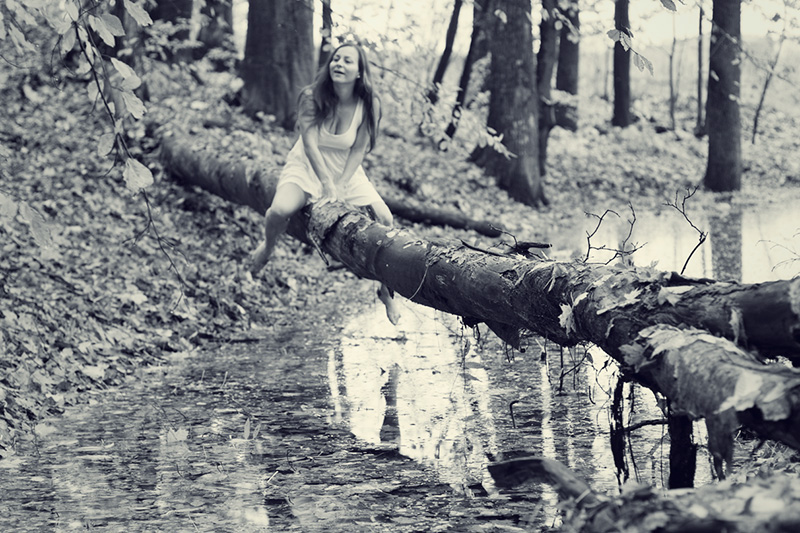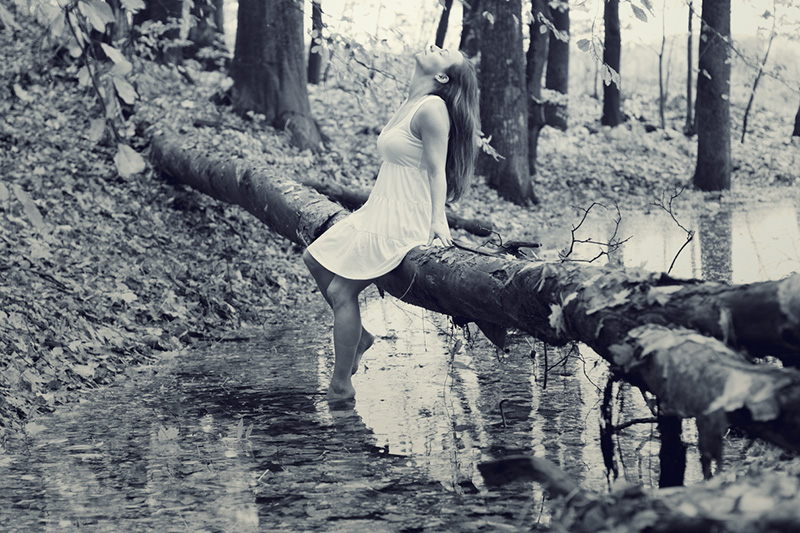 After a rather nice and actually not so cold shoot on the log, it was time to go in again. At least I got to play around a bit in the water, trying to splash Andreas who was assisting on land…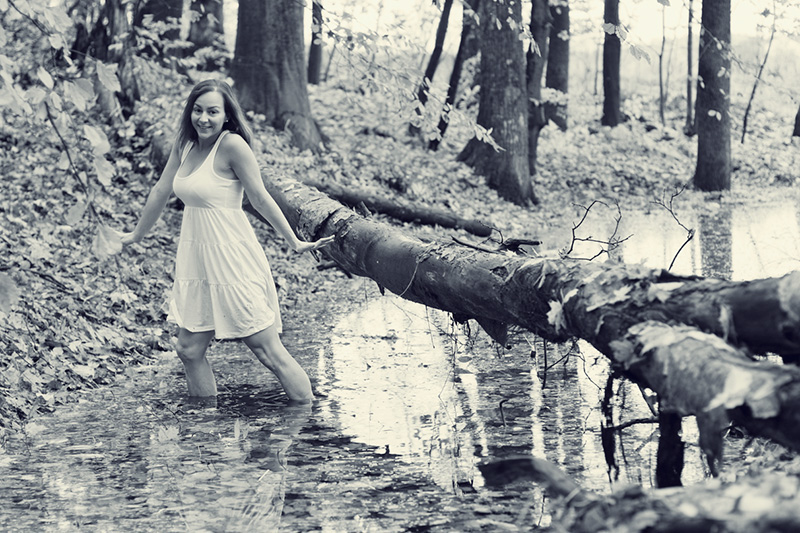 And I promise you, it was rather nice to get dressed again. And it took some time before I could feel my feet again. I hope you enjoy the final result of this shoot :)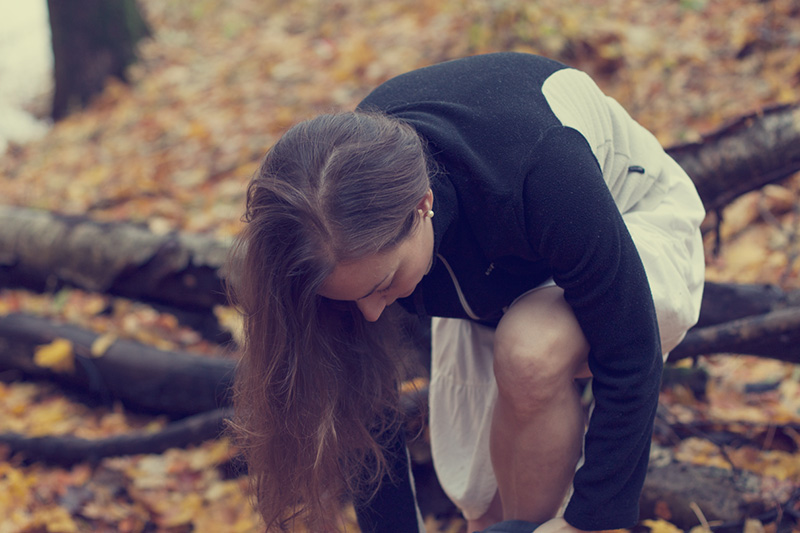 SHARE THIS AND SPREAD THE LOVE