"The fall"
Part of my series "Parallels".
MY TIP FOR FURTHER READING!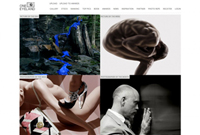 In October 2013 this image was chosen as Picture Of The Day at the fantastic One Eyeland.
Not everyday that you see yourself next to a portrait of John Malkovich…
—
DO YOU ENJOY THE WORLD OF IMAGINATIVE PHOTOGRAPHY?
Connect with me on Facebook for upcoming news and images!
SHARE THIS AND SPREAD THE LOVE