PORTRAITS IN ANOTHER WORLD
Jenny Jacobsson swapped a career as a DNA analyst to one as a portrait photographer. But she shoots no ordinary portraits. Instead her images holds stories and dreams that have been developed in close cooperation with the person being portrayed. The result is often not just an image but also a friendship.
I'm so thrilled to see this wonderful and comprehensive article about me and my photographic work in KAMERA & BILD, one of, if not the, biggest photography magazines in Sweden. It is released today in every well-stocked store with magazine.
This issue's theme is Portraits, and is focusing on what makes a portrait good, how to think as a photographer when creating it, and gives tips about how to develop yourself together with your portrait images. I'm honored to be one of the professionals they asked to give my point of view.
The interview was done last month by reporter Ola Jacobsen and I want to give a shout out to Ola for such a nice collab! Above is the headline and introductory of the article.
MY TIP FOR FURTHER READING!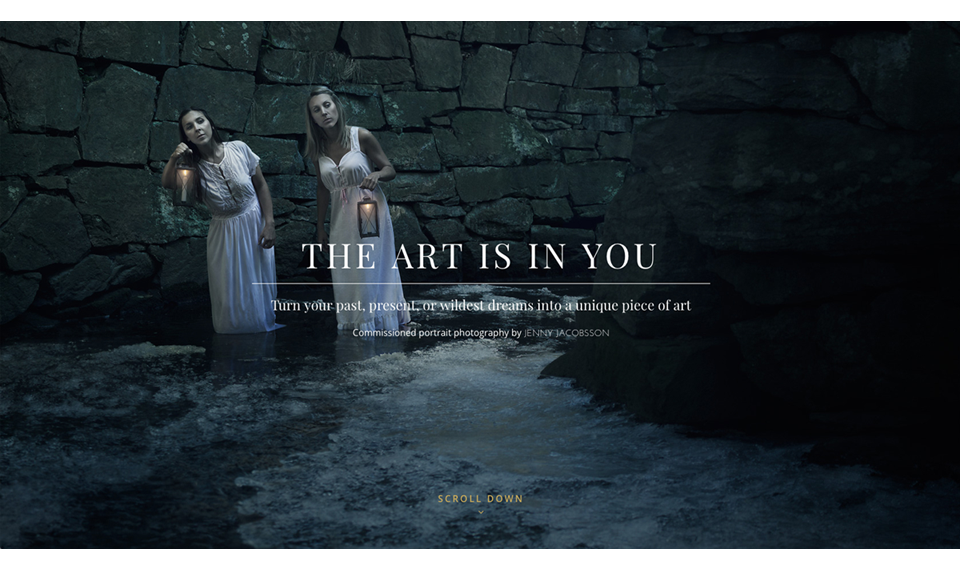 To see and read more details about what I can offer you who wants that special something for your home, feel free to visit my PORTRAIT website, available both in English and in Swedish (svenska)!
—
IN LOVE WITH STORYTELLING PHOTOGRAPHY?
Connect with me on Facebook for upcoming news!
SHARE THIS AND SPREAD THE LOVE