ULTRA:EXTRA is an online platform for discursive conversations on visual art and culture in the digital age. They talk one-on-one with artists, writers, curators, critics, academics, and the public to create a forum for open and thoughtful discussion on what our eyes see in this world.
And when they asked me to take join in the conversation, I happily said YEAH!
If you want to see the interview and all the images featured on the ULTRA:EXTRA page, you can find it here.
MY TIP FOR FURTHER READING!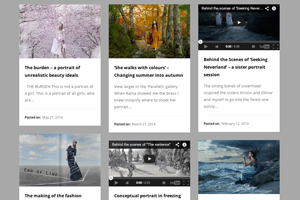 If that made you curious about the images behind the interview, check out my blog category Works to indulge a world of imaginative portraits.
And get Behind the Scenes…
—
INTRIGUED BY CONCEPTUAL PHOTOGRAPHY?
Connect with me on Facebook for even more insight!
SHARE THIS AND SPREAD THE LOVE