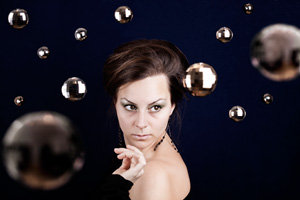 And so it was time once more. Getting a year older. Some people say they no longer care for birthdays since they are now "so oooold". Now THAT does not apply to me!! Well.. maybe the "so old" part, but certainly not the caring part. I just love birthdays! And my own is not exception. I'm told that I start talking about my birthday about a month in advance, not letting anybody miss that it's coming up and behaving like a ten year old. Maybe I do, and I'm enjoying every little moment of it *giggle*. There is a Swedish saying, approximately like "You have as fun as you turn it in to", and it sure applies in this case.
So last weekend Andreas and I threw a party and thank you so much guys for coming and making it a fabulous time! It was a mixture of my and Andreas's friends and you are all so adorable, kind, and fun! And on Sunday, "the big day", I spent my birthday with an american brunch at Egg & Milk, a long autumn walk in the beaming sun and crisp fall air, and enjoying a gorgeous dinner, all in the company of my beloved Andreas. It was a beautiful day to remember, even when I turn 85 ;-)
As a celebration I created my latest Flickr self portrait, which appropriately is called In da club (see above). And I think you understand why. Creating it I certainly got my groove on, putting on some awesome music and shakin' ma booty until I was scared the neighbours were gonna knock on my door.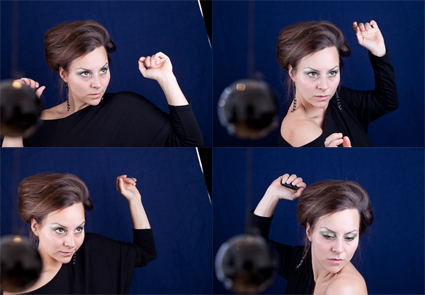 And after all that fun I had to be a bit more serious and place out the rest of the disco balls (unfortunately I only had one that I had to turn into several) that were going to be in the main image. It didn't take that long actually. The long part was the post processing. But I just thought about the birthday and I did it with a happy face :)

To end this post I just would like to say A very happy birthday to the people out there having their birthdays today! I hope you all will have a wonderful time.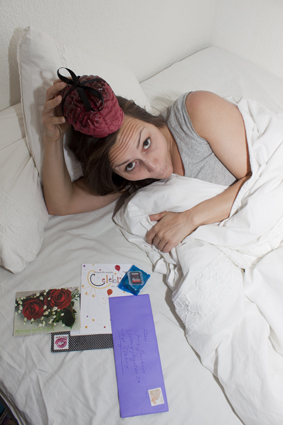 PS. I got a new brain with a memory from Andreas as a birthday present, and some power to go with it.
Really, I did!
He had stuffed a plastic brain with a 16 GB memory card and a new battery for my camera :)
THANK YOUUUUU!!! <3
SHARE THIS AND SPREAD THE LOVE