MY TIP FOR FURTHER READING!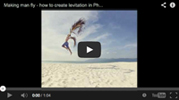 Curious about how to make man fly? Check out the video how to create the levitation effect in this image in Photoshop!
2011's Christmas and New Year we took a trip around the world to something very very different from a windy and dark Gothenburg. 17 days  in  Malaysia were just what we needed to thaw our frozen winter spirits and to relax, just enjoy life, each other's company, and experience new things everyday. Of course this beautiful country offered many opportunities to pop out your camera and shoot things that you normally don't find back home. The image above, "Man of passage"  was one of those. And I just want to share with you a few behind-the-scenes shots around the session.
This gorgeous view is of course from the plane when going in for landing over the archipelago around Langkawi. Langkawi is actually made up of 99 islands on Malaysia's west coast where the bigger Pulau Langkawi is the main island.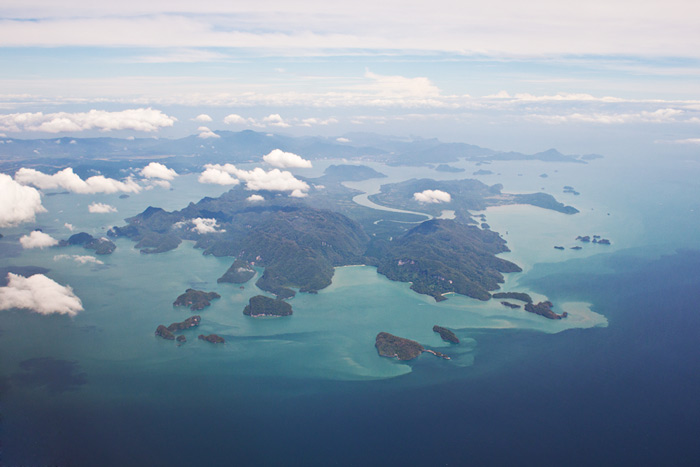 The beaches were covered with white sand and this spot is part of the beach lining the wonderful resort we were staying at. During daytime it got really hot, but even so I asked Andreas veeeery nicely if we could go and do a shoot that I had been thinking about for a week when constantly watching palm leaves lying around. And of course he approved :). I promise you, after 3 minutes on the hot beach sweat was pouring down our spines (even though we prepared by taking a long soak in the pool beforehand…) so the session was actually really quick and effective, maybe 10 minutes in total. Counting from when the other tourists (some more tanned than others) had left the crime scene… Luckily I had a very planned image in my head and I knew exactly how I wanted Andreas to hold the "wings" and what pose I wanted his body to have.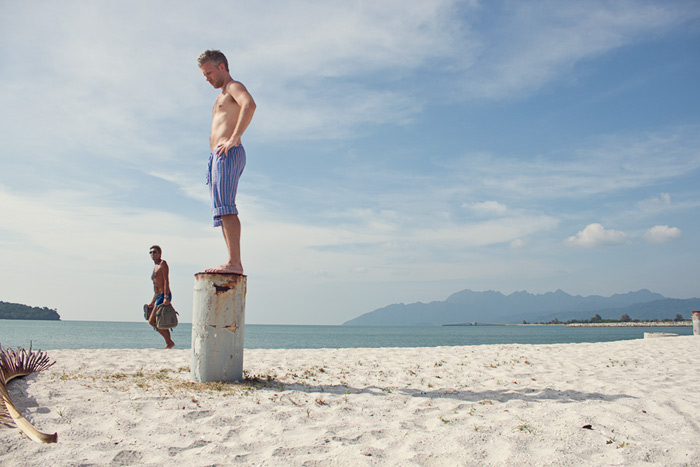 Andreas did an excellent job, giving me exactly what I wanted. Although… the jumping was not ALWAYS graceful…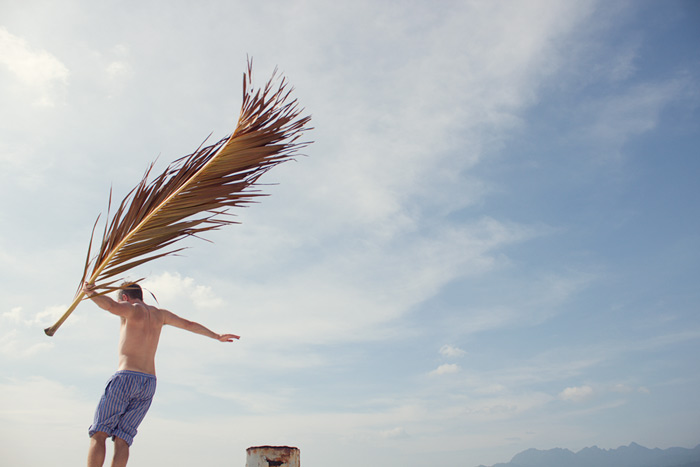 …but we surely can blame that surprisingly heavy palm leaf that were the size of me! That's our resort in the background.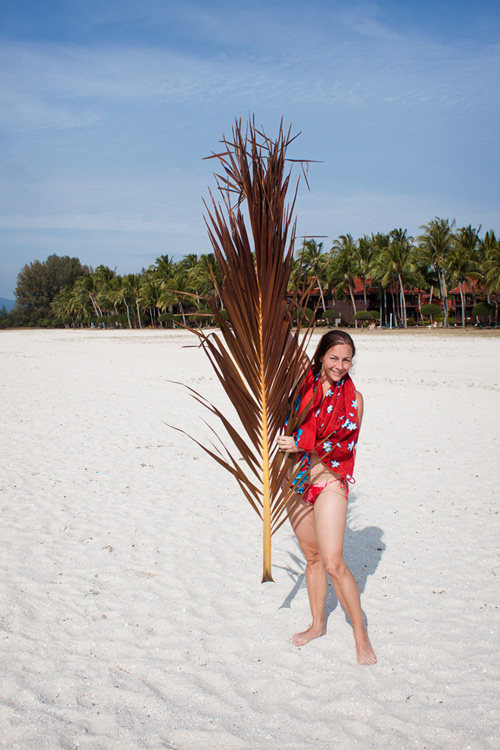 Afterwards Andreas got some well deserved rest in the shade. Oh how I miss that place…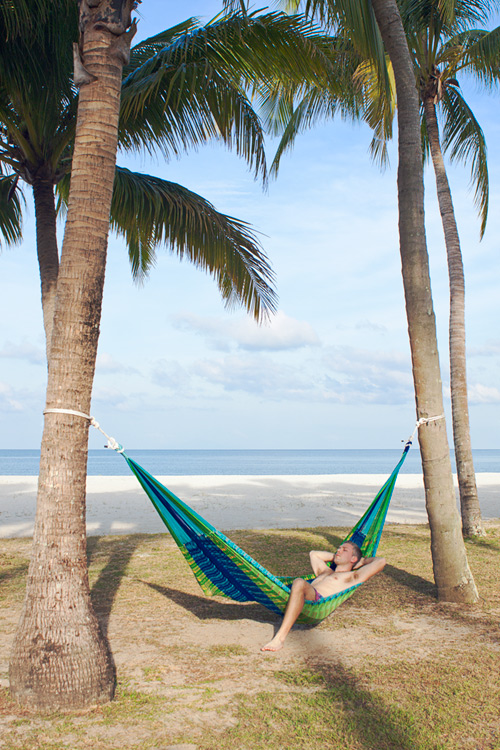 And finally, a goodbye from the partners in crime. I think I've never looked more beautiful :) Again, keep your eyes open for my planned upcoming blog post with a bit more processed shots from both the island as well as  Kuala Lumpur. Until next time, enjoy life!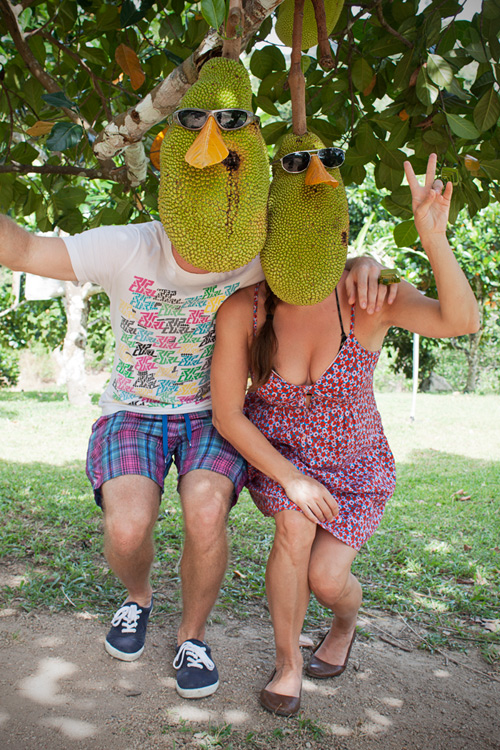 —
LOVE IMAGINATIVE PHOTOGRAPHY?
Come chat and connect with me on Facebook!
SHARE THIS AND SPREAD THE LOVE