Warning! Camera galore!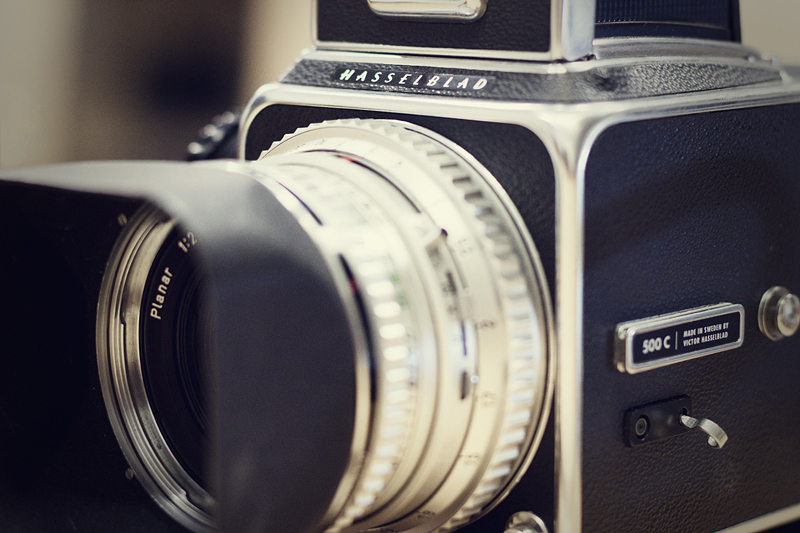 Today we had the huge pleasure to go visit Hasselblad, which happens to be located next door in the same building as our photo school Fotoskolan i Göteborg. Fotoskolan has had a great relation to Hasselblad for quite some time and Victor Hasselblad AB and Hasselblad Center is a cooperation partner to our education. I think we were all excited to go there for a presentation of the company and a tour around the production site…
Maybe, the most famous use of Hasselblad cameras was during the NASA Apollo program missions when man first landed on the moon. Majority of all of the photographs taken during these missions used Hasselblad cameras that had been modified for the work in space. The Hasselblad 500EL below was one of those camera models. I got struck by the passing of time just holding the piece in my hands. If you want to read more about Hasselblad in space, visit this link!
We had a warm welcome by Ove, who took really good care of us during the entire visit. Here showing us the H4D Ferrari, a limited edition version built in collaboration with Ferrari. Want one?
Watching a movie about the history of this majestic company showing so many incredible and fantastic images shot with the Hasselblad cameras, and also realizing in what a big number of world-changing events they've been part of documenting, I got goosebumps. I also, again, got struck by how much I love this medium of art. Also… I must admit that all those cameras got me going :P
One of the sweetest and cutest girls I know happens to work at Hasselblad in production :) So it was really fun getting the opportunity to see Ellinor "in action" at work and to admire the very delicate and precise work they perform there.
Hasselblad of course has an in-house studio to test their equipment and also perform some photography work. And they are incredibly hospitable offering us students at Fotoskolan to come and work in their studio, using the big range of equipment they have in there. I can't tell how excited I am about this possibility!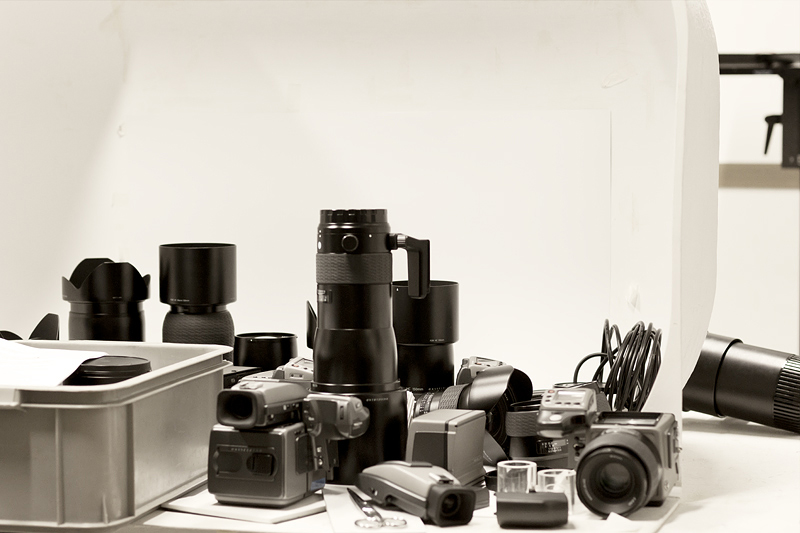 I had a great time at Hasselblad and I am truly impressed by the greatness of the equipment they produce and have produced over the years since Victor Hasselblad constructed their first camera 1941. And it was nice to see that Victor still was very present around the offices and also in the lunch room, where he still looked over the people working at Hasselblad.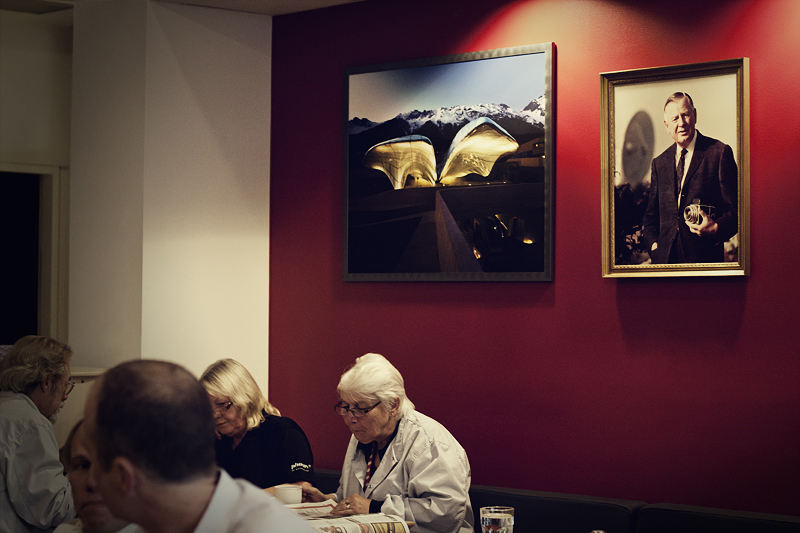 MY TIP FOR FURTHER READING!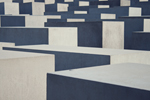 Curious about other fun things we did at Fotoskolan (photography school)? Come with me and my class to Berlin, The City of Artists, where we had a fantastic week full of inspiration, reflections, and plain old FUN!
—
LOVE THE WORLD OF PHOTOGRAPHY?
Connect with me on Facebook for upcoming news!
SHARE THIS AND SPREAD THE LOVE