And so it is time again! A selection of my work is in exhibition at Gothia Towers The Gallery in Göteborg Jan 15th – 31st, 2016, this time in the company of the wonderful photographers and artists Thomas Feiner, Johannes Berner, and Johan Lund. The description is:
A photo experience beyond the ordinary is visiting The Gallery.
The exhibition is presented by Sandeng Art and their team has set up an awesome display and still life in the gallery windows, and to my image The incongruity they have created an interpretation of the photo setting. Go check it out!
You can read more about the exhibition and us artists at The Gallery's site. The Gallery is the beautiful art showroom of Gothia Towers, located between the hotel lobby and the Swedish Exhibition Centre (Svenska Mässan).
If you are interested in acquiring prints, feel free to visit my page PRINTS (link) for more information.
____________
JENNY JACOBSSON, THOMAS FEINER, JOHANNES BERNER & JOHAN LUND
January 15 – 31, 2016
Gothia Towers The Gallery 
Göteborg, Sweden
Presented by Sandeng Art
____________
MY TIP FOR FURTHER READING!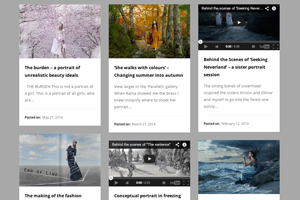 Curious about more of my conceptual images and the stories behind them? Hop on over to the blog category Works to find out more.
And come Behind the Scenes…
SHARE THIS AND SPREAD THE LOVE