I'm so humbled and happy to announce that a series of my images was awarded with a Silver Medal and an Honorable Mention in the renown 2014 PX3 Prix de la Photographie Paris, in the Advertising/Fashion category.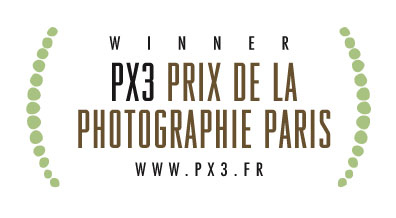 The Px3 is regarded as one of, if not the, most prestigious photography competitions in Europe. The jury selected PX3 winners from thousands of photography entries from over 85 countries, and I must express that I'm so honored to have been selected as a winner. The PX3 is such an amazing competition and I want to congratulate all my fellow winners. There truly are such wonderful work awarded.
ABOUT PX3:
The "Prix de la Photographie Paris" (Px3) strives to promote the appreciation of photography, to discover emerging talent, and introduce photographers from around the world to the artistic community of Paris. Winning photographs from this competition are exhibited in a high-profile gallery in Paris and published in the high-quality, full-color Px3 Annual Book.
Website: px3.fr
MY TIP FOR FURTHER READING!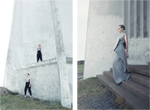 The winning images come from the conceptual editorial I shot for the fashion collection 'The space that is and isn't' by designer Emelie Arvidsson. Check out the whole editorial, published with fantastic Papercut Magazine!
—
INTRIGUED BY THE WORLD OF FASHION AND PHOTOGRAPHY?
Connect with me on Facebook for more!
SHARE THIS AND SPREAD THE LOVE