I headed to Fotoskolan Göteborg this week for a full day to talk and teach the class about creating images. The day before I got interviewed by Moderskeppet about my work and I got the question how I approach 'inspiration', and if I wait for it to happen before I start to create or if I just start creating, hoping that inspiration will come? And what I do if inspiration doesn't come..?
And it hit me. As professional photographers we just can't sit around and wait for inspiration to pop up by itself. What quality work could we deliver to our clients if we aren't doing inspired work!? So… what can you do to get inspired, again and again?
When doing my talks I love if my story inspires the students, but most of all I want to push them to start thinking about their own journey and why they love and started shooting from the start. A talk about me is… well… not about me, not really… I'm more like a channel into themselves. So instead when leaving at the end of the day I hope for the person who I just met has gotten some insight about who THEY are as image creators.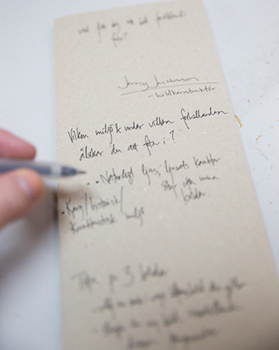 So during the talk I let them answer some important questions that I've blogged about before, 5 essential questions as photographers. To remind ourselves what we actually love about photography, and also to keep pushing ourselves to do even better, be even better. This time I added the question "What environment and under what circumstances do you love to shoot in?". Because answering those questions about inspiration myself I started to think about how important it is for us creators to just not sit around and wait for a magical moment to happen to us. I feel that instead we have our own destiny in our hands and we should expose ourselves to things that challenge us, that get our mind going, that inspires us. And what that is, is something we actively need to work on finding out.
I'm a firm believer that feeling inspired is a state of mind that you can teach yourself to find when you need it. It might not be easy, and sometimes we fail. But instead of just sitting around waiting for it, if we know what normally inspires us, and know what we like in an image, it is easier to go after it.
So, what can we do to get started? First, I believe that you should start analyzing your own images. What do you like in the ones you like, and what is it that you don't like in those that you don't?
Is it a specific light at a specific part of the day, or maybe a certain type of location, or maybe a special connection between people? You can also look at other people's work and contemplate the same things. Start to write down the things that you do like. And answer those 5 (or 6…) questions as well. And as you go along, you will probably will be forming a statement of what you really really enjoy and like to create in your own work, and where.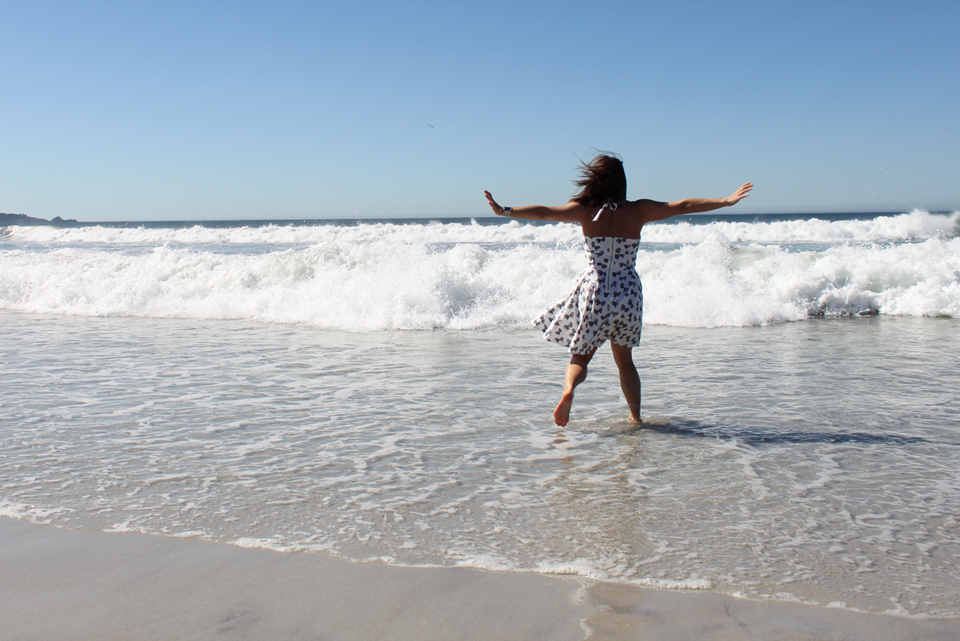 Once you've started to figure out what you like, it's time to get moving. What do you think will happen, lets say, if you love shooting by the sea with the salty wind against your cheek and you love the breeze of seaweed… if you go out to the sea every now and then, compared to sitting inside at home in an air conditioned environment? What do you think would inspire you more?
Maybe it's time for us creators to leave our computers behind sometimes and just go put ourselves in the circumstance of what we love to shoot. If you find out that you love shooting food, a good idea might be to dedicate some time to cook something beautiful for someone you care about. Maybe sit down in the kitchen of someone else who is a great cook and just smell, feel, and taste what could be in front of your lens. Or lets say you are all into storytelling. Maybe sit down, all alone with headphones, with your favorite music album and listen through it. Not just through one song, but the entire album, and visualize the story told from beginning to end. Or have a long conversation with your grandma when asking her about a story from her youth. Or….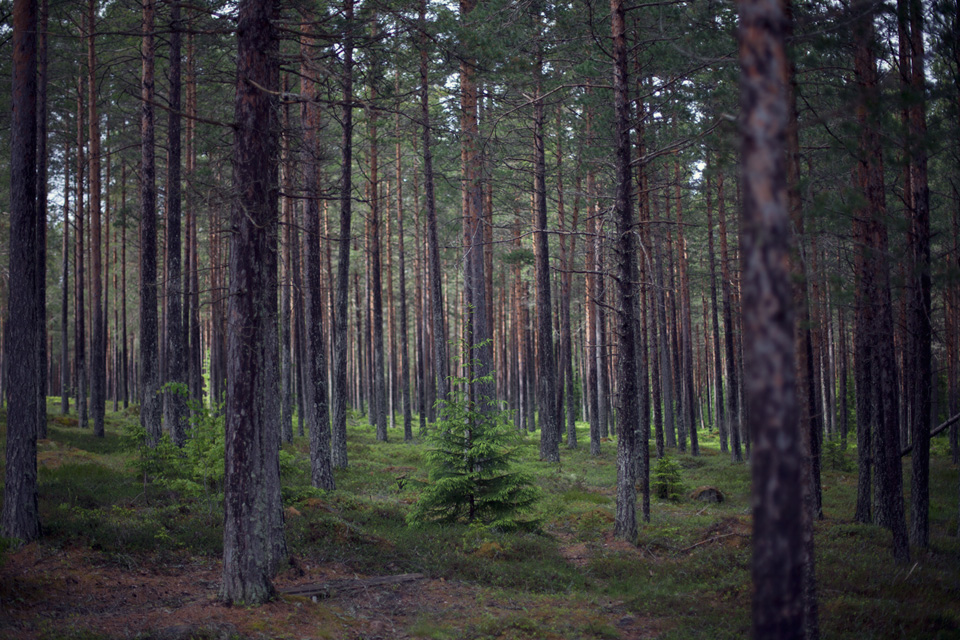 If you are like me, I love the connection between man and nature. I know that I almost always gets an idea for an image if I go out for a walk in the forest or by the sea. So that's why I truly need to dedicate time to go out there a few times a week, to let those thoughts fly. To actively go out and search for my inspiration. And if I've got an assignment I always go out and try to find and indulge in that special location for that shoot, to get that inspiration flowing.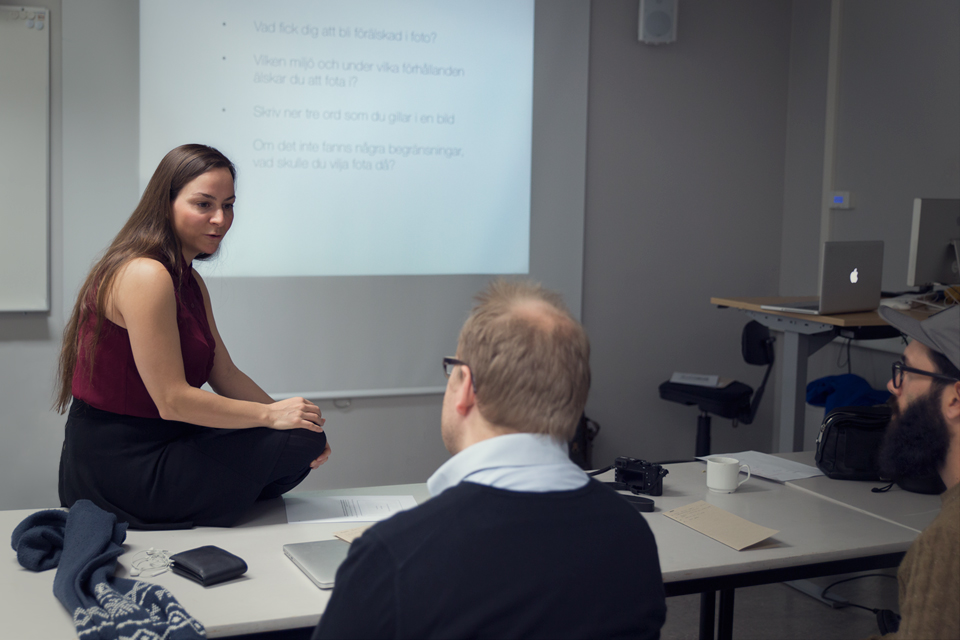 Lastly, I want to lift the questions out of the classroom and ask YOU. Do you know what gets you going? Do you have any great tips for getting your inspiration on? My tips are just the beginning and not the full answer to being inspired. Please share your tip with the community in a comment below and maybe we can help inspire each other to  get ourselves actively inspired.
Love,
Jenny
MY TIP FOR FURTHER READING!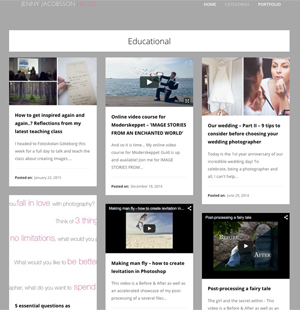 Conceptual imaginative portraiture truly makes my heart beat. If it does the same for you, and you want to learn more about creating it, visit my blog category Educational to find out more.
IF YOU ARE INTERESTED IN HIRING ME AS A SPEAKER, FEEL FREE TO SEND ME A MESSAGE!…
—
INTRIGUED?
Connect with me on Facebook for even more insight!
SHARE THIS AND SPREAD THE LOVE