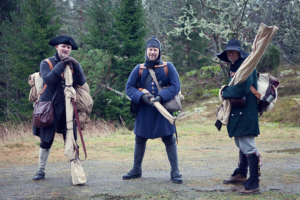 As an assigment at Fotoskolan I got in touch with the Westgiötha Gustavianer (WG). The WG is a cultural association based in Gothenburg (Göteborg) with the purpose of their activities to bring the city of Gothenburg and the Garrison in the late 1700′s  to life and to preserve the heritage from the Gustavian period.
In early December I got the chance to join three very nice members of WG on one of their hikes in which they were staying out overnight. One of the purposes of the hike was to test some of their newly handcrafted gear and see if it worked accordingly to expectation. This day happens to be one of autumn's absolutely worst weather wise, with cats and dogs raining constantly at close to freezing temperatures. Not only was this testing the limits of my photographic gear and ways to handle such extreme conditions, but for the guys it sure was a true test for coping the outdoor life and what the gear and clothes made for the 1700′s really could do for you (no Gore-Tex there!).
Even though the circumstances could have been better (!) I sure had a marvelous time and it was really interesting to study such whole hearted interest from the group. Here are some shots from when the camera lens wasn't completely covered with icy water: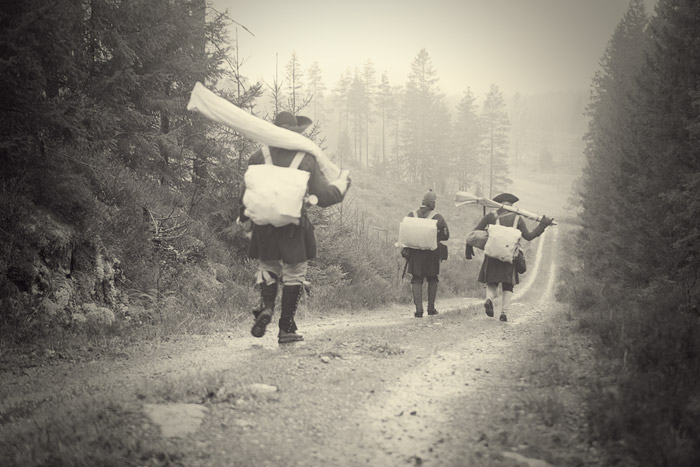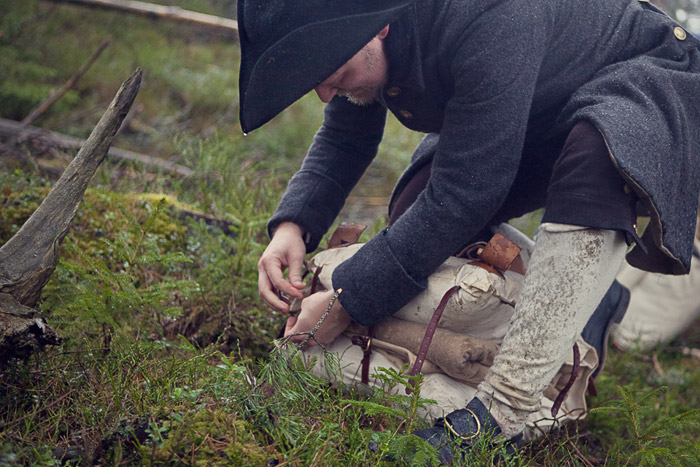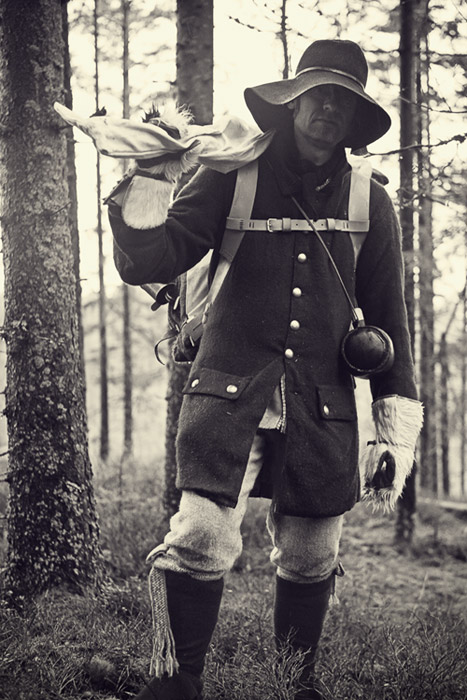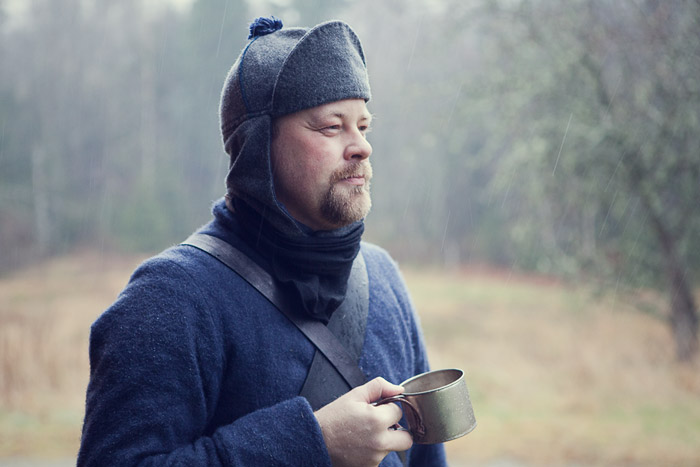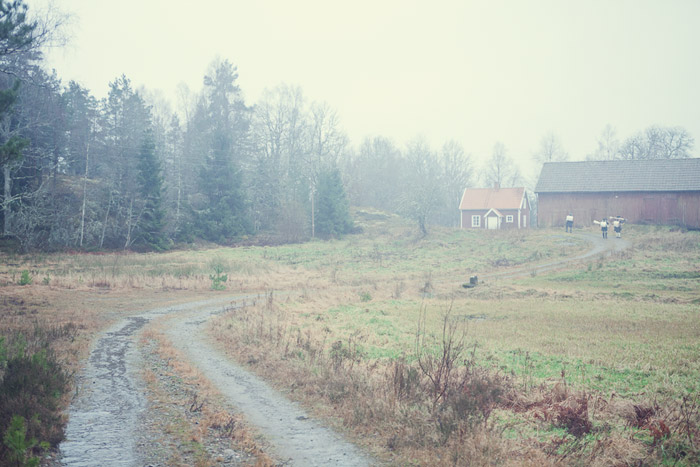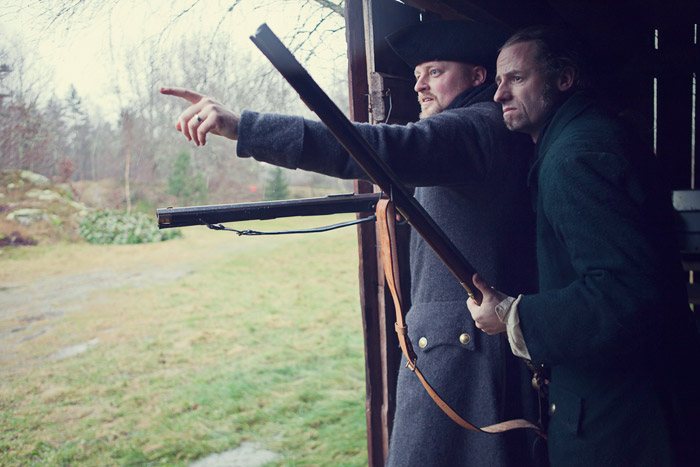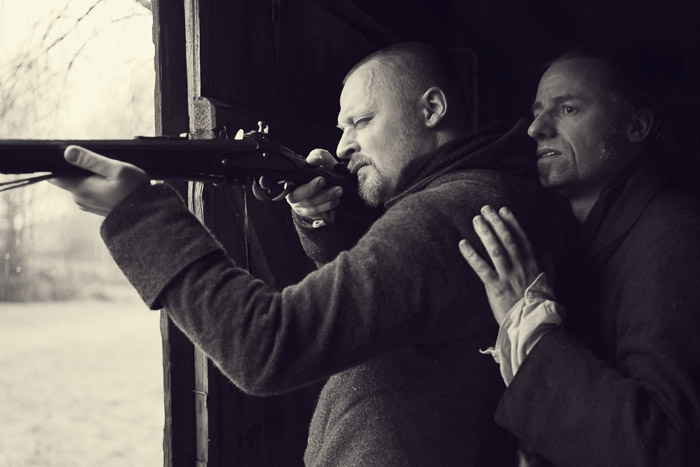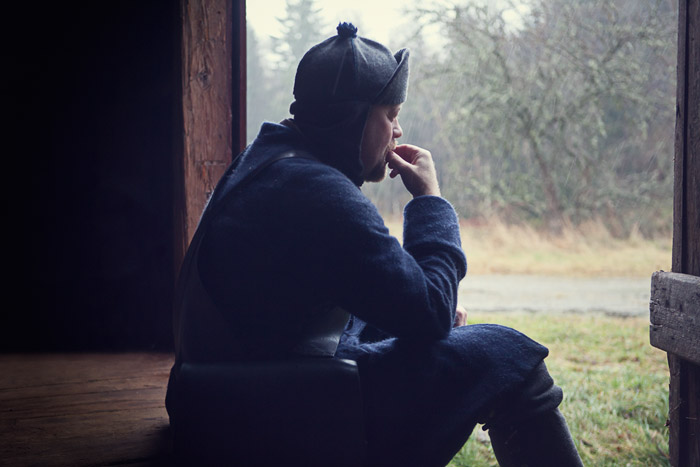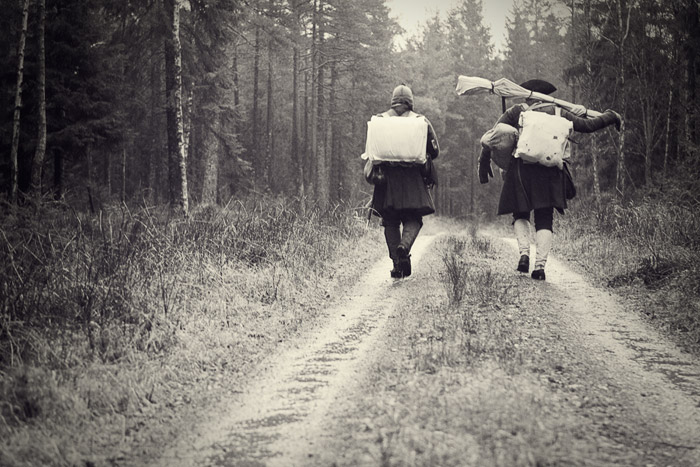 A huge thank you to Andreas Gustafsson who came with me this uncomfortable day, elevating our spirits, assisting in wiping the lens and carrying heavy gear.
As a bonus I also got to join the WG's for a gathering down in the city center from where they walked to Skansen Kronan, a redoubt in central Gothenburg, for some Christmas celebrations and 1700′s dancing. Moving around town together with these guys sure was an extraordinary experience, with people turning around just about everywhere to have a curious and closer look. The beautiful and carefully crafted clothing and equipment sure is a joy to watch. And so is the joyful and well practiced dance, characteristic to the period they all are so fantastically fascinated by. And after having spent some time with them, who can resist to be?