Your story is worth to be a piece of art.
Portray the unique beauty of what you are all about;
RELIVE YOUR PAST, CAPTURE YOUR PRESENT,
OR EXPERIENCE YOUR DREAMS!
It's with the GREATEST of joy I hereby present, my special version of a portrait photography service, now available for you! I'm so happy I could cry. I've worked so hard and truly put all my love into forming something really unique for you out there and I deeply hope this will be of pleasure for so many people in the upcoming future.
A single photograph can truly tell a full story. It holds the power to enchant us; to make us pause and reflect. It invites us to a world of emotion and intrigue and it lets us relive a story of the past or dream of what is to come. It gives us the opportunity to experience the beautiful tale of the one portrayed.
Wouldn't you say a portrait should be just like that? I surely do. Therefore I offer a portraiture service far beyond the usual headshot. My mission is to turn you and your story into a unique piece of storytelling art. Why hang someone else's story on your wall as an art piece when you can hang your own!
For you who want that special something:
THE IMAGE
A portrait from me is conceptual, strong in its idea, based on and telling your unique story. I will put it in an environment where it belongs and thrives. Behind every art piece lies careful planning and an advanced digital craftsmanship to create imaginative and extra striking pieces.
A PIECE OF ART | THE PRODUCT
Truly I believe that you value quality before quantity, that you want a piece of art.  Therefor together we will create one unique portrait, and this portrait will be presented as timeless prints for your wall, that will remind you about the beauty of your story every day.
HOW IT WORKS
To create a unique art work telling your specific story, each collaboration needs to be a one of a kind experience. Together we will dive into your story and through 5 clear steps we will move forward. I will use my expertise to make sure you will get a fun, smooth, and exciting experience.
I reside in Göteborg / Gothenburg, Sweden, but I surely work on location without boundaries. Feel free to contact me (in either Swedish or English) if you want detailed information about my packages, to book your meeting, or if you have any questions. And if you think someone you know would love a unique portrait of themselves and their story, please feel free to share these news!
I so look forward to creating your storytelling portrait together with you!
Love, Jenny
MY TIP FOR FURTHER READING!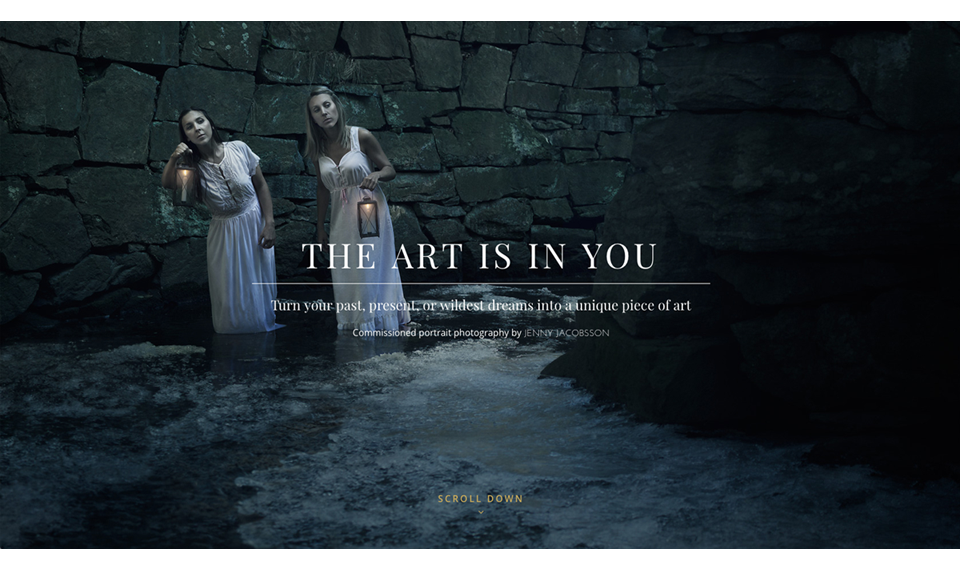 To see and read more details about what I can offer you who wants that special something for your home, feel free to visit my Portrait website, available both in English and in Swedish (svenska)!
—
IN LOVE WITH STORYTELLING PHOTOGRAPHY?
Connect with me on Facebook for upcoming news!
SHARE THIS AND SPREAD THE LOVE