During the SPEGLA photo festival you could see my work through my 'PARALLELS' Exhibition in Norrköping, October-November 2017.
In her personal projects Jenny Jacobsson often elevate images we only see when we close our eyes and through that visualises the limitless possibilities we are provided with.
SPEGLA was filled with exhibitions, seminars, and workshops and through this special event the story behind and about the photograph were in focus. Images that tells a story, images that makes you feel, that make the world stop, and photos we just pass by. SPEGLA is highlighting it all and questions what we are depicting when we paint with the camera? And why?
I had the honor to be invited both for an exhibition and to do a half day workshop, and hopefully we'll see each other there again next year?
If you are interested in acquiring prints, feel free to visit my page PRINTS (link) for more information.
____________
PARALLELS
October 20 – November, 2017
NP33, Norra Promenaden 33
Norrköping, Sweden
Presented by Sandeng Art
____________
MY TIP FOR FURTHER READING!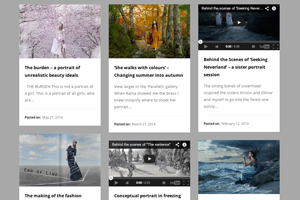 Curious about more of my conceptual images and the stories behind them? Hop on over to the blog category Works to find out more.
And come Behind the Scenes…
SHARE THIS AND SPREAD THE LOVE