Last week the doors opened to Sandell Gallery and the exhibition »Forty Faces«, a fantastic collection exhibition with a motley crew of art pieces themed Self Portraiture. 40 artists, 40 self portraits, different media, and me and my 'The unveiling' from series 'Parallels' is one of them.
Self-portrait is the only motif that has stood the test of time. Almost all artists in the last five hundred years have sooner or later chosen to paint his own face and his own body.
Welcome!
____________
FORTY FACES
July 10 – 22, 2015
Sandell Gallery 
Göteborg, Sweden
Curated by Christina Sandell
____________
PARTICIPATING ARTISTS
Agneta Dalnäs | Aleksandar Sekara | Alex D. Enerskog | Anna Blennow | Anna Östberg-Casanova | Caroline Brems | Christine Jansson | Daniel Wirgård | Elin Andersson | Ellen Artling | Eva Wirén | Helena Gyllensvärd | Håkan Aludd | Jan Eneroth | Jan-Erik Stålnacke | Jenny Jacobsson | Jenny Mårtensson | Jesper Dickell | Julia Cederqvist | Katarina Krebs | Karin Grisejente Jansson | Karin Persson | Krister Kern | Lisa Lans | Lisa Persson Baagøe | Lotta Larsson | Maria Lindbeck | Martin Elgueta | Mathilda Sjöström | Mats Mattsson Boström | Mia Andrésen | Patrik Andersson | Romel Ilarde | Rune Lans | Shanti Wernersson | Sofia Bergman | Sofia Wallner | Steve Bettman | Therese Ljungh Lindberg | Vivianne Otsa
The opening on July 10th was jam-packed with loads of wonderful and enthusiastic art indulgers. Thank you for the wonderful conversations you guys! Here are some images from the event: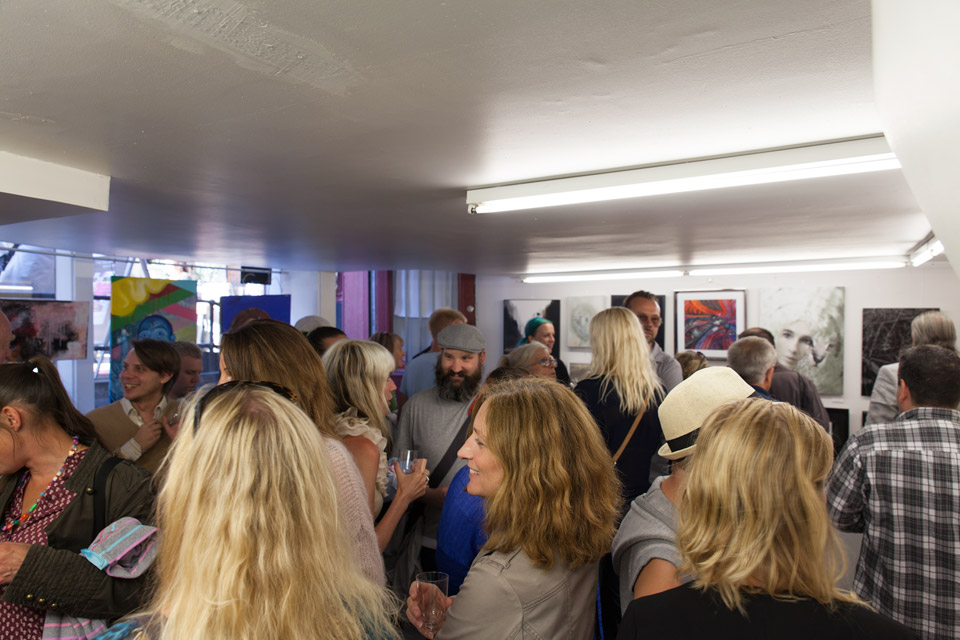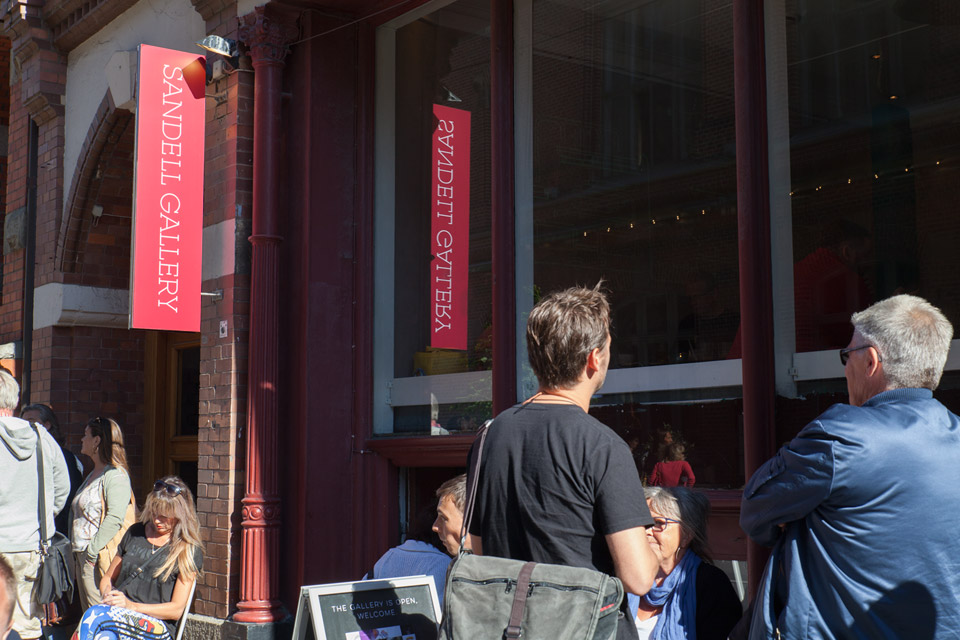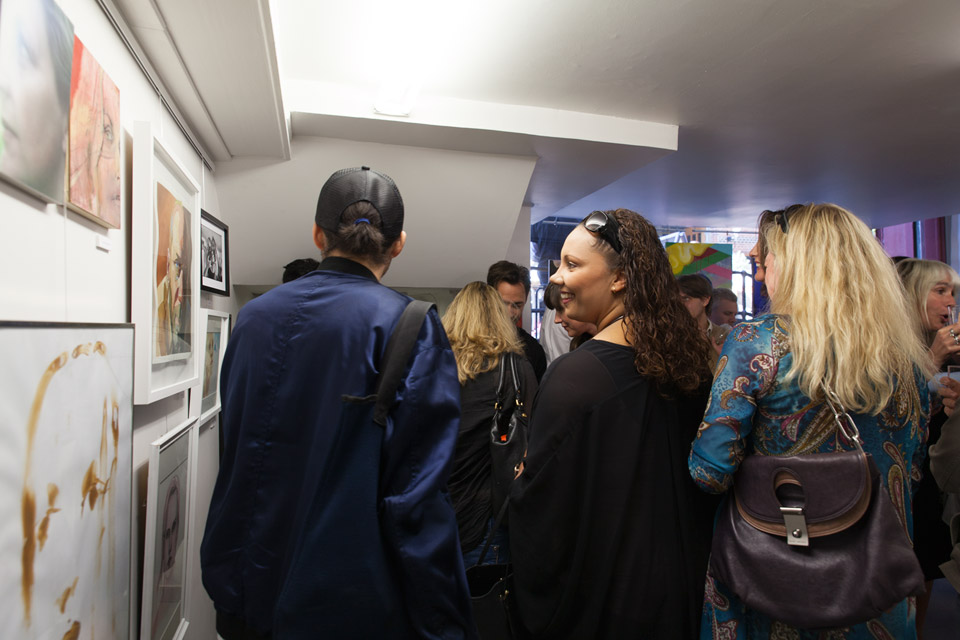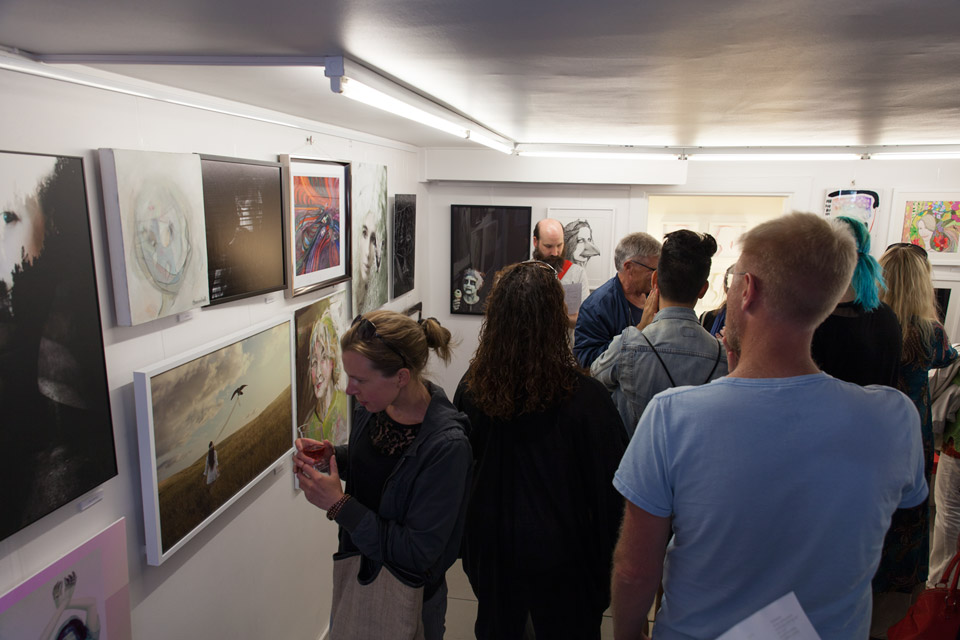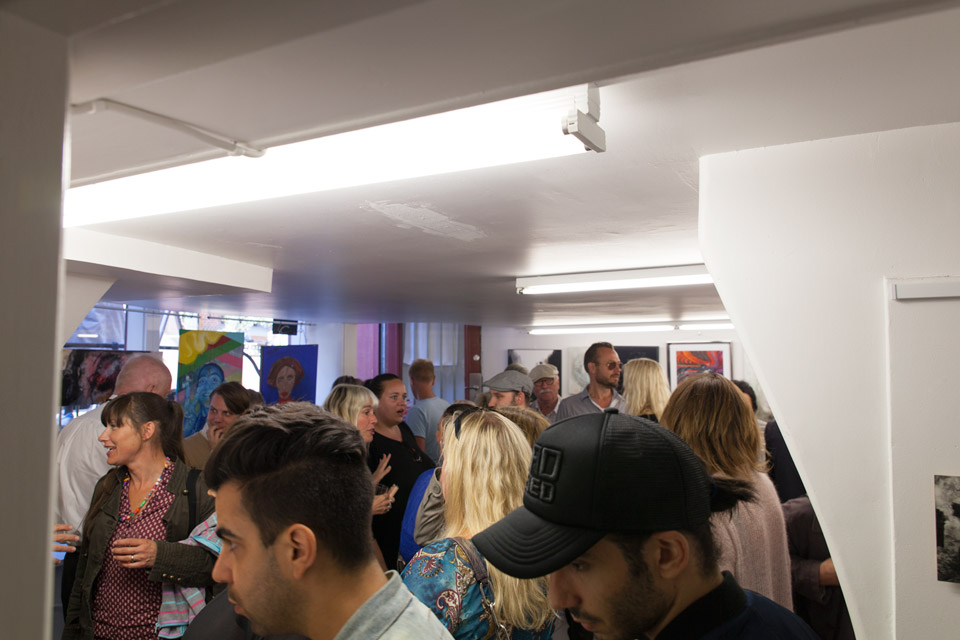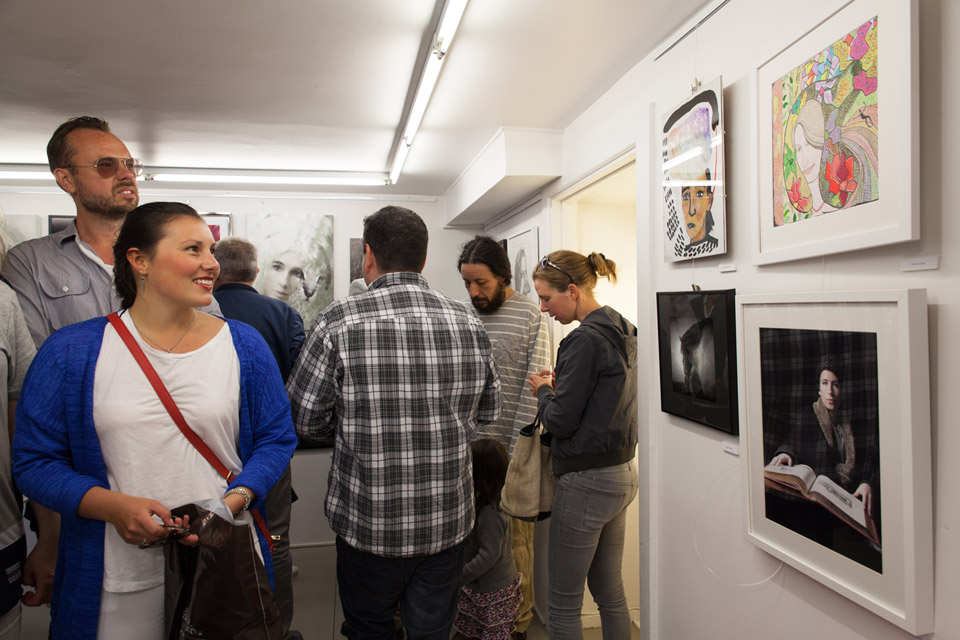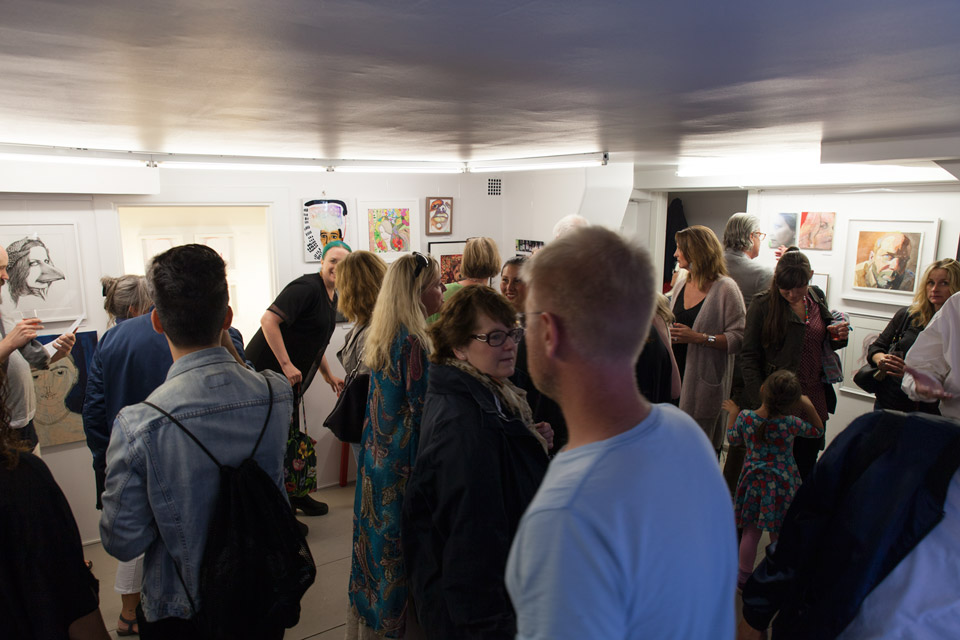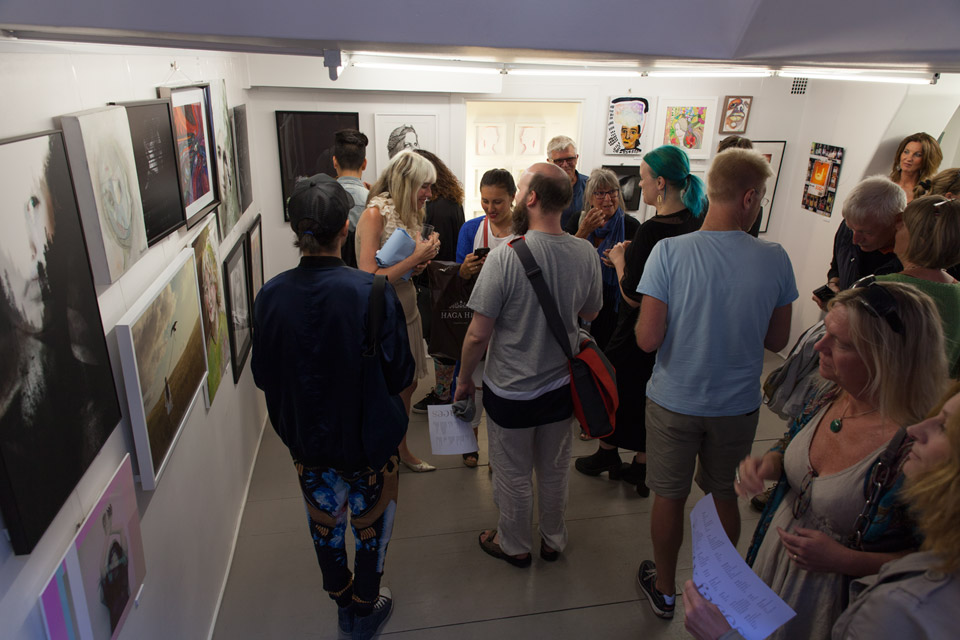 ENJOY THIS TEXT FROM THE EXHIBITION BOOK (in Swedish):
Ett självporträtt, en bild av sig själv.
En avbildning av sin själ.
Sitt yttersta och sitt innersta.
Att kunna berätta och blotta är en konst. Att framställa sig själv.
Det krävs mod och självinsikt.
Hur visar vi oss själva? Ett ansikte. Rätt upp och ner eller med ett
kommatecken däremellan. Vad är det som är just jag?
Kanske en symbol, ett uttryck eller ett par intensiva ögon – en
blick som säger allt. Eller allt annat utom det. En dansande bild på
dig på en äng. Något som visar energin.

Självporträtt, avbildningar, har funnits i alla tider. Några av
historiens mest kända konstverk är just självporträtt – Rembrandt,
Leonardo da Vinci och van Gogh.
I dagens läge är vi våra egna konstnärer. Vi skapar självporträtt
utan att kanske tänka på det.
Knäpper av ögonblick.
Avbildar oss under en förändring.
Exponerar oss på internet. »Jag ska bara ta en selfie.«
Bekanta och obekanta gör tummen upp och hjärtar våra ansikten.
I forty faces har 40 konstnärliga personer blottat sina själar.
Skapat och exponerat.
40 konstnärliga personer från olika delar av världen.
Med mod och självinsikt.
Text by Ronette Svensson
Welcome to 'Forty Faces' – Self Portraiture Art Exhibition at Sandell Gallery!
____________
MY TIP FOR FURTHER READING!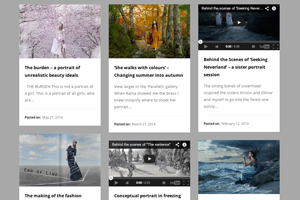 Curious about more of my conceptual images and the stories behind them? Hop on over to the blog category Works to find out more.
And come Behind the Scenes…
SHARE THIS AND SPREAD THE LOVE